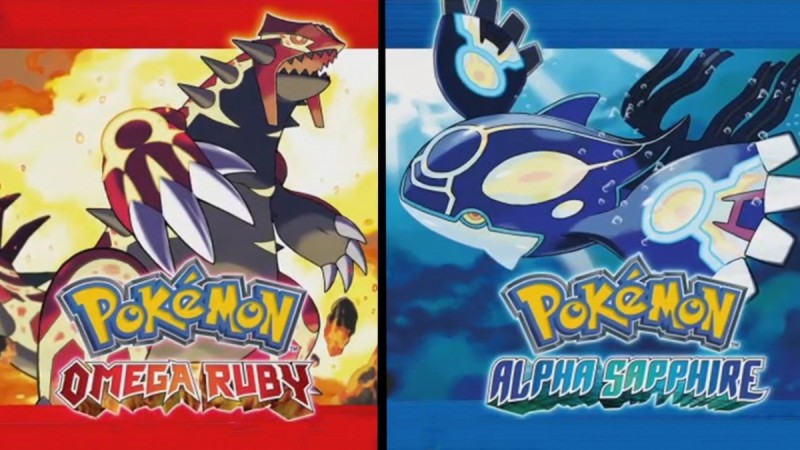 Pokemon Omega Ruby and Alpha Sapphire (Pokemon ORAS) recently went through maintenance and now it has been restored. Players will have to note that there have been changes made to Global Link system.
This change will not show the nicknames of the Pokemon to opponents when in battle. Apart from that the post in Serebii also mentioned that there has been an improvement in the hack check system. This will effectively mean that if there is any detection of any player having a hacked Pokemon when connected to Battle Spot, they will immediately be disconnected.
However, the player will not be facing any change in the rating or will not be recording a win or loss after being disconnected, it was told. But any standard disconnections would result in change of rating and record.
Tyrunt Event
Players participated in January's Battle of Hoenn Battle Competition, the entry gift is all set to end 30 April at 11:59pm UTC.
The gift is a Level 10 Tyrunt that has a Hidden Ability of Sturdy.
However, players will have to head to the special page that appears on Global Link in order to get the event. For players who are eligible for it, will be eventually getting a serial code that they can redeem in the Mystery Gift category in the game.
Pokemon Shuffle – Events
Serebii also announced about a new event in Pokemon Shuffle that will give players access to Pokemon Celebi.
The event will be running from 27 April to 18 May 2015.
Players will be receiving Coins for completing it the first time. But, they have to download the new patch Version 1.1.11.
Pokemon Rumble World – Password for Chespin
The password for Chespin, a character in Pokemon Rumble World has been released. Chespin will have Vine Wip and Seed Bomband as its moves. Its traits include Super Star under the Gift trait.
The password to get this special Chespin is 08804218.