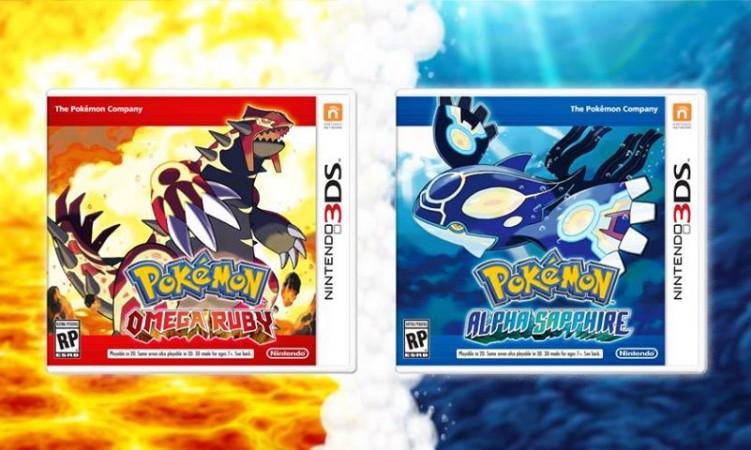 Players of the Pokemon Omega Ruby and Alpha Sapphire will now be excited to know that the Tyrunt distribution event gets a release date. The event was revealed to the public a couple of weeks ago.
Now Serebii in its post has revealed that the distribution event will begin from 17 February 2015 after the standard maintenance. Currently, however, the game is listed only for Japan but might eventually be released in the west too.
The Tyrunt has a hidden ability of Sturdy and is on Level 10. Its move set includes Tail Whip, Tackle, Roar and Stomp.
Reckless Emboar Code Now Available
Another reason for excitement for players of Pokemon ORAS, Reckless Emboar is now available for players from Europe and North America, according to Serebii. Emboar was already available in Japan.
Emboar is known to have the hidden ability of Reckless. The special Serial Code for the Pokemon was also shared. "The code is POKEMON500 and is usable once per game within the Mystery Gift 'Receive via Code' option," said a post in Serebii.
Serebii Update: Reckless Emboar is live in North America. Code: POKEMON500 http://t.co/spzknph2Qt

— Serebii.net (@SerebiiNet) January 29, 2015
Pikachu 3DS Theme
A new Pikachu theme is rolling out on 14 February for owners of the Nintendo 3DS. The reports have only stated Japanese release for the theme costing ¥200 (about $1.70). This theme will allow both the screens in 3DS to have Pikachu wallpapers.
Serebii Update: New Pikachu theme to come February 14th in Japan for 200¥ Plays PokéMart theme http://t.co/oV6DIJ9jTN pic.twitter.com/09K85qdqQr — Serebii.net (@SerebiiNet) January 28, 2015
Pokken Tournament
The Seribii post on Twitter has confirmed two new support Pokemon, Frogadier and Eevee, for Pokken Tournament.
Meanwhile, another post has said that Pokemon ORAS has sold 9.35 million units in 2014. The game was released on 21 November 2014 for Nintendo 3DS.