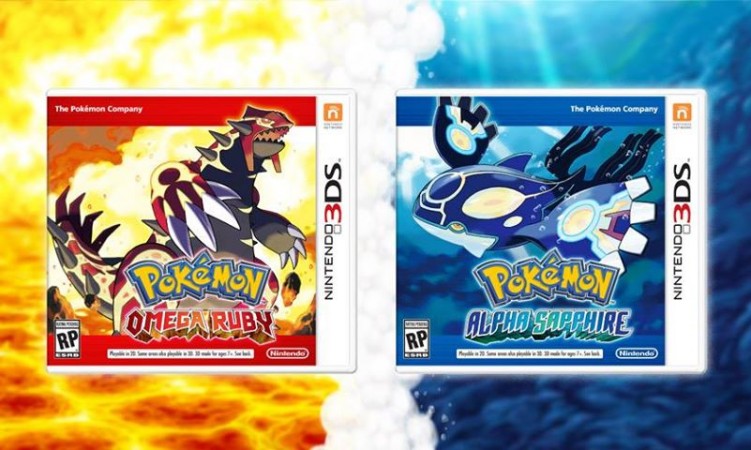 Pokemon Omega Ruby and Alpha Sapphire (Pokemon ORAS) players in the UK will be getting a new flame type Pokemon Shiny Charizard, courtesy GAME UK retailers.
GAME UK has announced that it will distributing serial codes for players who want Pokemon Shiny Charizard for gaming titles Pokemon X and Y and Pokemon ORAS. The codes will be available from 3 April to 19 April and players can walk into the retail stores to avail these.
Though there aren't complete details on the Charizard, Serebii has reported that it will be matching the ones that were released in Japan in 2014. The post says that it will likely be holding Charizardite Y.
There has also been confirmation that Shiny Charizard is also coming to Germany via distribution event via GameStop from 1 April – 3 July, 2015, reported Nintendo Life. Retailers in France, Spain, Italy and Nordic territories too could be getting similar events.
Serebii Update: GAME UK to offer a shiny Charizard in stores from April 3rd http://t.co/oV6DIIRILJ

— Serebii.net (@SerebiiNet) March 26, 2015
Serebii Update: Shiny Charizard event to hit Germany next month. Codes redeemable from April 1st to July 3rd 2015 http://t.co/oV6DIIA7Ub — Serebii.net (@SerebiiNet) March 21, 2015
NicoNico Ultra Championship 2015
This Japan-only battle championship is a Single Battle with the National Pokedex. Legendary Pokemon will not be allowed in the battles. It will follow the standard rules that govern Single Battle.
Registrations: 2 April – 10 April, 2015
Competitions: 10 April – 13 April, 2015
Pokemon ORAS was released on 21 November for Nintendo 3DS. The game was developed by Game Freak, with Nintendo and The Pokemon Company as its publishers. The game has sold 9.35 million copies worldwide till December 2014.