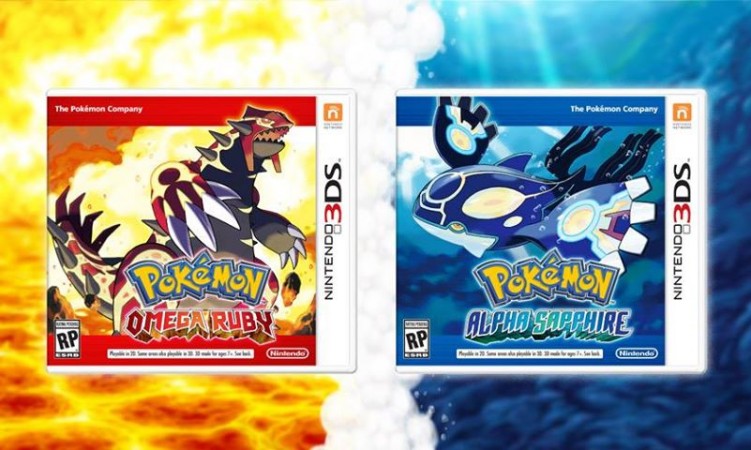 If players thought that Pokemon Omega Ruby and Alpha Sapphire will only be containing some story from the remade version, then they are wrong. The game not only has new content but also has legendary Pokemon Deoxys.
Delta Episode is completely a new story that players of Pokemon Omega Ruby and Alpha Sapphire will be getting. This will also feature big battles and new characters. However, all the battles will be taking place above the Earth. The scene will be that of a huge asteroid closing in on the planet.
The new story requires the players to be the knights on a rescue mission, since they have to save the Hoenn region from the massive threat. Players will also come to know about the 3,000-year-old history of the Hoenn region and the truth of the Mega Evolutions.
One of the major conflicts that will happen here is between Legendaries Deoxys and Rayquaza. This conflict might decide the fate of the region
Apart from the new story, the content will also be adding new legendary Pokemon, Deoxys. Legendary Pokemon is rare and is something players run after. Since they cannot be bred, the only way to have tone is to catch one in the game. If not this, players might earn it in a special event like the Celebi event for Pokemon X and Y.
Players will also be meeting a new character called Zinniana, who will be seen wearing a Mega Anklet, which is used to Mega Evolve her Salamence.
In Pokemon Omega Ruby and Alpha Sapphire, players will be able to catch a lot of legendary Pokemon in what has been called as 'Mirage Spots'.
Nintendo has not yet revealed the complete details of the story and Attack of the Fanboy reported that the length and quantity of the new content is yet to be known.
Pokemon Omega Ruby and Alpha Sapphire will be released on 21 November for Nintendo 3DS and 2DS. Players will also be getting two new 2DS colours at the time of the release.