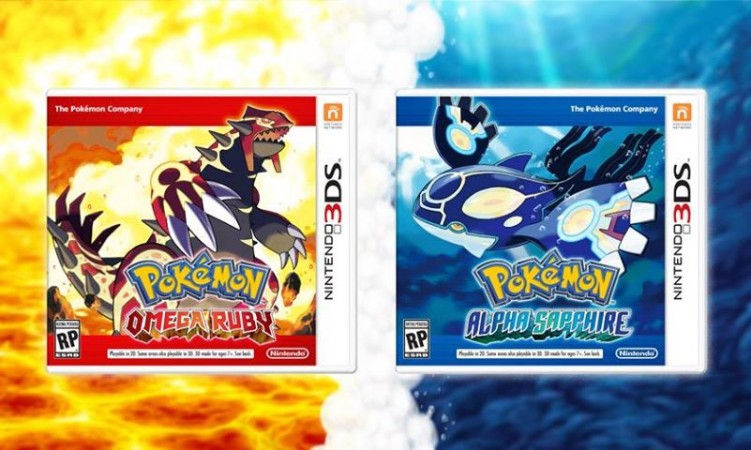 Pokemon Omega Ruby and Alpha Sapphire (Pokemon ORAS) is one of the most popular Nintendo 3DS RPG from developer Game Freak. The game regularly gets events and challenges for players that lets them catch some of the rare Pokemons that are otherwise not part of the game.
Serebii, a trusted Pokemon website has revealed two new events -- Mew and Special Delibird.
Mew event: The Mew event has been announced for Japan that will see the distribution of this Psychic type Mythical Pokemon.
This event is also available for Pokemon X and Y users. The post noted that all the copies of Pokemon Green, Red, Blue and Yellow on the Nintendo eShop will be having a special Serial Code that will be redeemable until 31 March, 2017. This event is only for Japan.
Special Delibird event: Players who participated in the Festive Feud Battle Competition in early December will now be receiving Delibird as a gift.
Delibird will feature special move Happy Hour and it will also have Relic Gold item. The Relic Gold item is being made available for the first time in Generation VI games.
Players will get Special Delibird via Serial Code. This code can be redeemed on Global Link and is valid till 29 February, 2016.
Nintendo 2DS bundles revealed
Japanese Nintendo fans will be able to buy newly-revealed Nintendo 2DS bundles. There will be four special editions, costing 9,980Â¥. These bundles are being released on 27 February, 2016.
The Nintendo 3DS bundle will have Virtual Console versions of Green, Red, Blue and Yellow. Consumers interested in the bundle will also be getting Mew event. They will be given a special ticket that will let them get Mew in the Virtual Console games. Along with this, it will also be getting special 3DS Themes.
The 2DS Pokemon Blue bundle will be exclusive to Pokemon Centres in Japan and as a pre-order bonus, a special CD is being offered that will feature Pokemon cries.