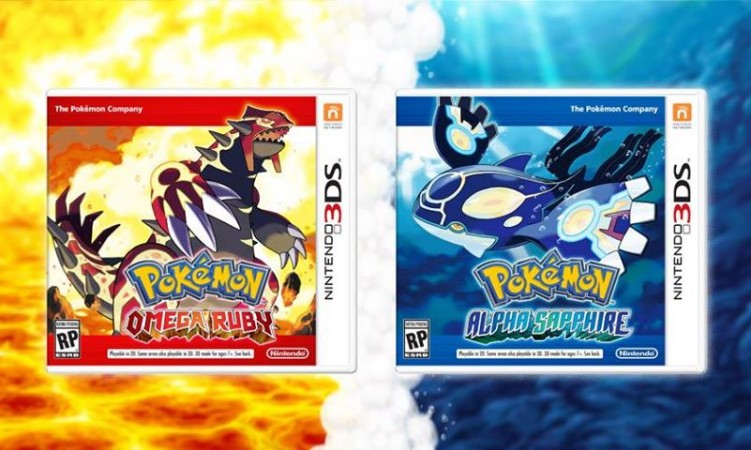 Pokemon Omega Ruby and Alpha Sapphire (Pokemon ORAS) is a popular video game from developer Game Freak for Nintendo 3DS that releases events at regular intervals, allowing players access to some of the rare Pokemon that is normally not found in the game.
The information comes from the trusted Pokemon website, Serebii. Some of the events that have been revealed include Sludge Bomb Zoroark, UK Hoopa event and Rare Candy.
Sludge Bomb Zoroark: The special Sludge Bomb Zoroark was announced for distribution in North America via Nintendo Network. The last date for the distribution is 20 November, 2015.
It is available via Mystery Gift > Receive Gift > Receive Via Internet only on Pokemon ORAS. Note that this Pokemon has a special move Sludge Bomb.
The event has been confirmed for Europe and will be distributed in the UK through Serial Code that will be available on GAME stores from 6 to 26 November.
UK Hoopa Event: 5 November is the last day for getting Hoopa for Pokemon ORAS players in the UK where the Hoopa event is being held in GAME stores; in Germany, Austria and Switzerland, it is being held in GameStop stores and the last date for the event is 7 November. The Serial Codes given out will be redeemable until 12 January.
Rare Candy: The entry gift for players participating in the Spooky Cup is now available. This can be collected via Pokemon Global Link. Participating players will get 10 Rare Candies, which can be used to level up the Pokemon. It can be claimed via Serial Code and is redeemable until 16 December.
Pokemon Shuffle Events
Pokemon Shuffle, the freemium puzzle game that is now on both Nintendo 3DS and mobile platforms, also has its share of regular events.
Update 1.2.0 and data update 1.2.1 will see the addition of Special Events and improvements to the UI. Players will be able to see the number of Pokemon that has been captured and the number that has beenleft out in the map. This update is for Pokemon Shuffle Mobile.
Also, the rank that players earn for the stage will now be showing up in PokeBall, in the event of Pokemon capture.
Mega Gardevoir challenge: This is a timed event that will run from 2 November to 9 November. It will give access to the Gardevoirite to Mega Evolve Gardevoir for the top 50,000 in Japan, 19,000 in North America and 12,000 in Europe.
Apart from this, the top 10,000 in Japan, 3,800 in North America and 2,300 in Europe will be lucky to get Mega Speedup. And those in the top 70,000 in Japan, 27,000 in North America and 16,000 in Europe, who were not given Gardevoirite, have been assured of getting an Attack Power Up and a Disruption Delay. Rest of the players will get a Jewel.
Daily Pokmon: For Pokemon Shuffle Mobile players, the second round of Daily Pokemon that allows them to have one Pokemon each day has started. Below is the list:
Girafarig - Monday
Kecleon - Tuesday
Shuckle - Wednesday
Relicanth - Thursday
Spiritomb - Friday
Kyogre Stage: The Kyogre Stage event has started for players of Pokemon Shuffle Mobile. This event will be running until 16 November.