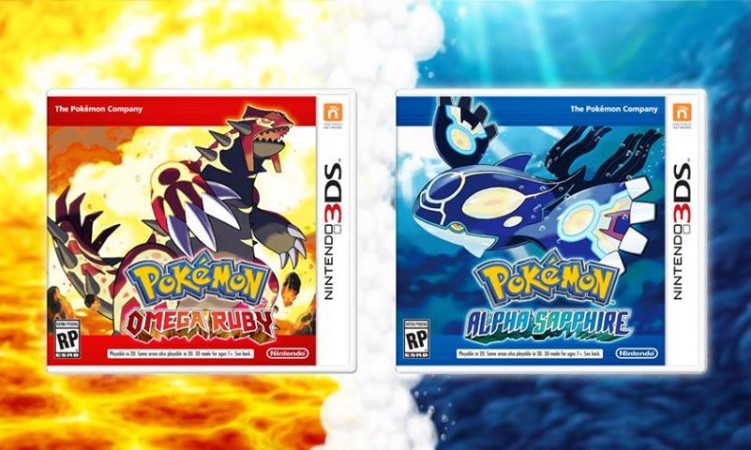 Pokemon Omega Ruby and Alpha Sapphire (Pokemon ORAS), the popular video game from Game Freak, will have some new events. Serebii, the trusted Pokemon news website, has detailed these events that include the Hoopa event for the US, Shiny Tranitar event, Shiny Xerneas and many more.
Hoopa Event for US: The Hoopa event has been confirmed to be running at McDonald's restaurants. The event brings to US a new legendary Pokemon that had been already accessible to every region apart from the US.
The event will begin on 27 November and will run until 23 December. Players will now get Hoopa via McDonald's Nintendo Zone. But they need to bring their 3DS and a copy of Pokemon X and Y, Pokemon ORAS.
Shiny Tyranitar Event: This event is now announced for Japan. It will start on 7 November and will run till 6 December. Players in Japan can head to any of the Pokemon Centers and Pokemon Stores to get a special shiny Tyranitar Pokemon for the Pokemon ORAS.
Shiny Xerneas Event: Pokemon ORAS players in Japan will get Shiny Xerneas event. This event will be distributed via shared Serial Code that was made available via Pokemon XY & Z anime's episode on 29 October.
Meanwhile, the Serial Code is MOKUYO7JI and this can only be used one per game. To use it players will have to go to the Mystery Gift "Receive via Code" option. This code must be redeemed before 12 January, 2016.
This event will be followed by Shiny Yveltal and later on 12 November with Zygarde event.
Special Pikachu: There will be a special gift for the participants of Pikachu Cup in August. This gift would come on 29 October. The gift in question is special Pikachu. A special Pikachu knows different moves that includes Endeavor, Hidden Ability and can hold the Light Ball. Players who qualify it can get it via Serial Code and it can be found on the Global Link if players have qualified for it.
Collectible Badge Centre: This is Japan exclusive free 3DS software, where owners of 3DS will be able to earn badges of Pokemon. The centre has introduces six such panels. There are plans to update special Collectible Badge Centre section too.