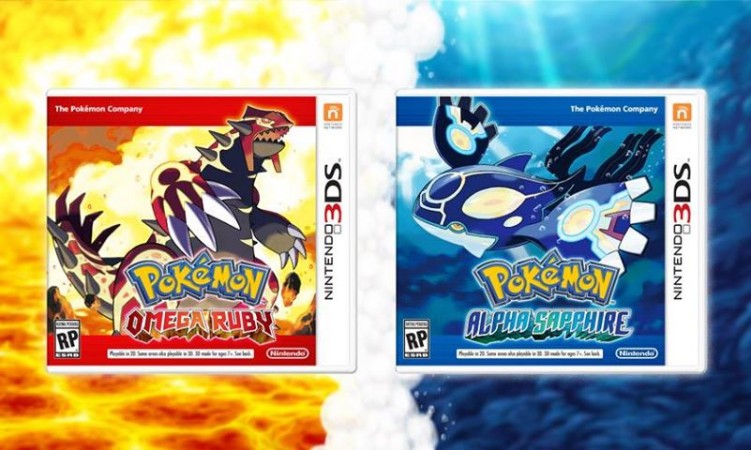 "Pokemon Omega Ruby and Alpha Sapphire" (Pokemon ORAS) is one of the most popular RPG video games in Nintendo 3DS from developer Game Freak. The video game has received the Legendary Birds distribution event for Spain.
Players of "Pokemon ORAS" will get Legendary Birds like Articuno, Zapdos and Moltres, with their inherent Hidden Abilities.
Hidden Abilities include Articuno's Snow Cloak, Zapdos's Static ability, Moltres's Flame Body, Serebii reported.
The Pokemon would be available via a serial code in Revista Oficial Nintendo's (the official Nintendo Magazine) next issue on March 15. These distributions are similar to that of in Japan.
Apart from Spain, the Pokemon Legendary Birds distribution event has been confirmed in Belgium (available via serial code at FACTS Comic Con in Ghent, Belgium) on April 2 to April 3, and in Italy via serial code at VideoGameShow in Milan.
Meanwhile, "Pokemon ORAS" players in Japan will get special Pikachu that has a Sweet Heart (item) and moves like Bestow, Hold Hands, Return and Play Nice.
Players will receive the Pokemon only if they have contributed to the "Pokémon with You" campaign for the benefit of people affected with the Sendai earthquakes. The campaign is running from March 11 to March 31.
Players who donate will get special Pikachu via serial code. This Pokemon can be redeemed between March 11 to April 21, 2016.
Both the events are also available on "Pokemon X and Y" video game.