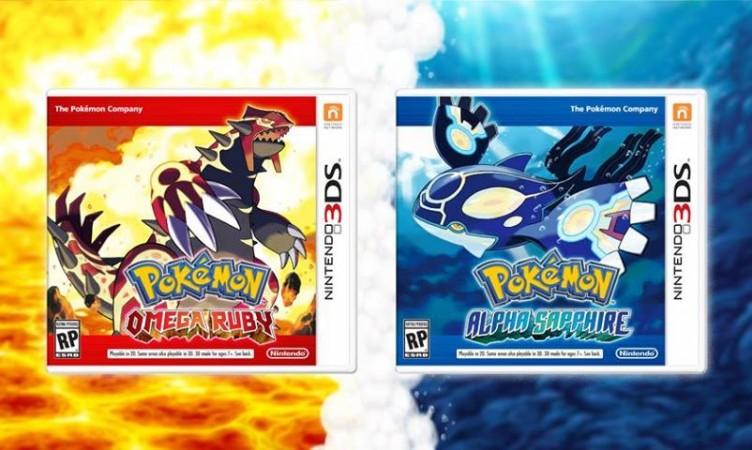 Pokemon Omega Ruby and Alpha Sapphire (Pokemon ORAS), the popular role playing for Nintendo 3DS owners, gets its regular dose of events with the approaching weekend.
Pokemon ORAS is from developer Game Freak and was released in 21 November, 2014.
Meanwhile, yesterday's Nintendo Direct event revealed a range of upcoming video games for Wii U and Nintendo 3DS consoles.
Below are some of the events reported in Serebii:
Johto Starter event: This event will see the addition of new features and participants will get three new Pokemon - Chikorita, Cyndaquil and Totodile. The distribution will be via Serial Code and it will only start on 23 December and will run until 26 March. Note that this is a Japan specific event and comes after the Kanto starter event.
Zygarde event: As the name indicates, participants of the game will get access to Pokemon Zygarde. The Serial Code for the Zygarde distribution has been revealed to be MEGAMEGA. This code can be used only once per game and via Mystery Gift "Receive via Code" option. The last date to redeem it is 12 January, 2016.
This is a commemorative event following the launch of Pokemon XY and Z anime in Japan. Note that this event too is specific to Japan region.
Zoroark event: German players of Pokemon ORAS will be getting the Zoroark event, according to the new announcement. Serial Codes for the event will be via Gamestop stores, it starts on 26 November and will runs until 28 December.
Zoroark is redeemable with both Pokemon X and Y and Pokemon ORAS. This Pokemon has a unique move Sludge Bomb. This event was previously released for US and UK.
Pokemon Super Mystery Dungeon
Pokemon Super Mystery Dungeon, a game for Nintendo 3DS will be released on 19 February, 2016 in Europe.
This game is already available in Japan and US will get it next week.
Pokken Tournament
Meanwhile, the Nintendo Direct event released new details for the upcoming Pokken Tournament for Wii U.
The usage of the amiibo cards were also detailed along with a longer footage of Shadow Mewtwo in action.