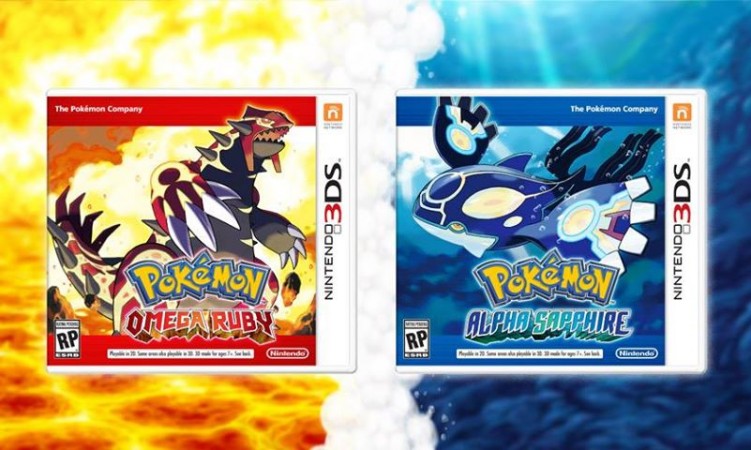 As previously announced, the Eon Ticket for Pokemon Omega Ruby and Alpha Sapphire (Pokemon ORAS) has gone live. Players have to note however, that it will only be available until 2 March, 2015.
Players of Pokemon ORAS can make use of the Eon Ticket and get Legendary Pokemon Latias or Latios, depending on which game players are using i.e. Pokemon Omega Ruby or Pokemon Alpha Sapphire respectively.
Previously, Latios or Latias was available only via StreetPass, but now it can be accessed by anyone in North America, who will enter the code "2015LATIOSLATIAS" and for players in Europe, the code for which is, "POKEMON380381.″
Below is a guide from Attack of the Fanboy on how to get the Eon Ticket on your 3DS console:
Start up your copy of Pokemon Omega Ruby and/or Alpha Sapphire
Choose Mystery Gift on the main menu
Choose Receive Gift
Select Get with Code
Enter the following code: 2015LATIOSLATIAS or POKEMON380381 (depending on the location)
Load up your game and head to the nearest Pokemon Center
Speak with the lady next to the counter
SAVE the game
Note: Players will require internet for the Eon Ticket
Rayquaza Event (Japan only)
According to Serebii, The Pokemon Company has revealed details about the Shiny Rayquaza event. It says that players will be given Rayuaza through a serial code across stores in Japan. Players will have to go to the stores, show the attendant 3DS console and the Pokemon ORAS game. This code will be available from 14 March, 2015 to 12 April, 2015. However, the code will only be redeemable from 14 March, 2015 to 1 May, 2015.
Below are the stores that will give out Rayquaza:
The Pokemon Center
Toys 'R' Us
Ion
7/11
Ito-Yokado
Daiei
Apita
Fuji
Fennekin Event (Japan only)
A special distribution event is on for Pokemon ORAS players in Japan. Though Pokemon Fennekin does not have any special moves, it holds the Destiny Knot item, a rarity. It is also high in the Cute Contest statistics.
Players will be able to get the Pokemon by using the Serial Code - SERENA01. They will have to go to Mystery Gift > Receive via Code > add the Serial Code.
It can be used once per game and will be redeemable only until 31 March, 2015, Serebii reported.