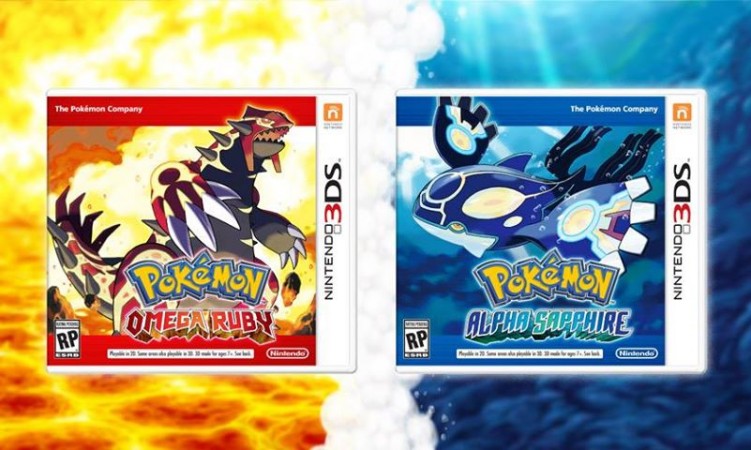 The Eon Tickets take players of Pokemon Omega Ruby and Alpha Sapphire to the Southern Island, where they will find Legendary Pokemon. This is a StreetPass event that started on 26 November. It will allow players to get Legendary Pokemon.
Since this is a StreetPass event, players might also come across a Legendary Pokemon provided the wireless it switched on. Players on Omega Ruby will be able to capture Latias and those on Alpha Sapphire will be able to capture Latios.
Eon Ticket Locations in US
Players of Pokemon ORAS need to get the BuzzNav in-game in order to unlock StreetPass features. Players staying in New York City will be able to head to the Nintendo World Store to get their Eon Ticket using the StreetPass. This will be open till 14 January 2015.
However, players elsewhere will have to wait until a Eon Ticket holder, passes it to others. Play! Pokémon League Leaders will all be given the codes in order to distribute it to the participants.
Players will need to hang out with other Pokemon Trainers to get Eon Ticket, said a post on the official Pokemon website.
Eon Ticket in UK
In the UK, Eon Tickets for 15 members will be part of a prize-draw, where these people will not only get the tickets, but will also be able to meet Junichi Masuda, producer of GameFreak, on 29 November. Other players can drop by the GAME store and get the Eon Ticket using StreetPass. Players who have received the tickets will be able to pass it on to others who have not received.
Pokemon post provides the addresses of 15 different locations in the UK.
Eon Ticket in Japan
Japanese Pokemon ORAS players will be able to get their Eon Tickets in the December edition of CoroCoro, Serebii reported. The ticket will be transferable until 31 May 2015.
In a Reddit post, TammyDanny gives out a tutorial on how players can make the console believe that they are at a Nintendo Store and grab an Eon Ticket.
Sales Hit 3 Million in 3 Days
Pokemon Omega Ruby and Alpha Sapphire has sold more than three million copies in the US and Japan between 21- 23 November 2014.
The figures were released on the Siliconera, where The Pokemon Company said it has sold 1.5 million copies in Japan and 1.5 million copies in the US and other countries. It is important to note that Pokemon ORAS has yet to be released in Europe, with its scheduled date being 28 November 2014.
Patch 1.1 Goes Live
The Pokemon Company released Patch 1.1. for Pokemon ORAS with a number of fixes. The company has not shared much information on the update and only the following information was released on eShop, reported Attack of the Fanboy.
Various bugs have been fixed in order to provide a smoother gaming experience.
It is understood that this is a small patch and will not be taking much space.