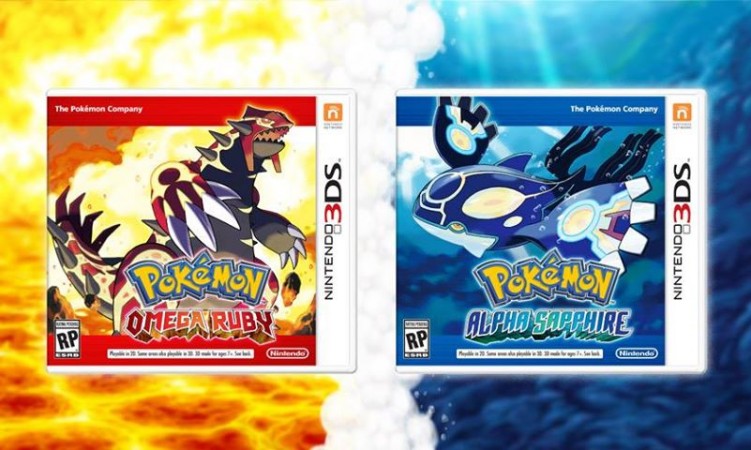 The Pokemon Company recently announced that all Pokemon Omega Ruby and Alpha Sapphire (Pokemon ORAS) players can avail Eon Tickets from 27 February to 2 March, 2015.
According to Pokemon.com, players will also get the Serial Code that can be entered in the game to get the Eon Ticket.
In order to get the Ticket, players will have to go to Mystery Gift > choose Redeem Serial Code > add the Serial Code. The Eon Ticket will be added to the inventory and players will get some Legendary Pokemon.
Eon Tickets are mysterious since they were distributed via SteetPass where each trainer has to pass it on to another trainer and the chain continues; however, this way its reach is only limited. Players were able to catch Pokemon Latias and Latios through Eon Ticket.
Dragon Type Online Competition
The Pokemon Company has called on Pokemon ORAS players to participate in a new Dragon Type Online Competition.
The main requirement for this game is that each participating team must have at least one Dragon-type Pokemon, or a Pokemon that can Mega Evolve into a Dragon-type Pokemon, said the official post on Pokemon.com.
Players are allowed to get Pokemon using Poke Transporter and the line-up could include Legendary and Mythical Pokemon. It is mentioned in the Rules and Regulations page that players will be able to select two Legendary Pokemons for the tournament.
As is the normal rule in most battle competitions, all Pokemons higher than Level 50 will be set to Level 50 for the match duration.
Participating players who qualify will be eligible to receive free Pokemon Amaura with Snow Warning Hidden Ability. This Ability will be able to raise hailstorm immediately after getting into a battle. However, such players will have to battle in at least three of them. Its moves include Growl, Powder Snow, Magnet Rise and Rock Throw.
The registration process will start from 12 March to 20 March, 2015 on Pokemon Global Link. Participants must have a Pokemon Global Link or a copy of any of the two games - Omega Ruby or Alpha Sapphire.
The competition itself will be starting from 20 March to 23 March, 2014.
Players using QR Codes to Catch Pokemon
Players have resorted to unconventional ways to catch and unlock some of the rare and unreleased Pokemons in Pokemon ORAS.
Players have used a technique known as "injecting", which is a hacking trick that allows the game to be manipulated to obtain a Pokemon. Inquisitr reports that although the developers have been regularly giving out free Pokemons by hosting events and tournaments, players want more. This has led many to share their doings on Reddit where they speak of generating a QR code that will be able to inject a Pokemon (like Hoopa and Volcanion which have not yet been released) into their game copy.
However, these methods have caused issues to some users who have complained of the game getting corrupted and game getting bricked. These methods are to be used at your own risk.
But, if people want to go ahead and catch some rare Pokemon using QR Codes they need to have the following:
Copy of Pokémon X, Y, Omega Ruby or Alpha Sapphire video game
Original Nintendo 3DS or 3DS XL (The New Nintendo 3DS XL does not work)
How to use QR Codes to get Pokemon?
Go to your system setting and clear out the history and cookies of your internet browser.
Start your Pokemon game.
See that the PC Box 1 is empty
On your 3DS press "Home" button
Now open 3DS Camera by pressing the L + R buttons.
Make a QR scan for Pokemon that you want.
When you open the link, the browser will crash.
Return to the game without heeding to any of the prompts.
Open the PC and now you see that the desired Pokemon has been injected in the game.
Below are some of the rare Pokemon that has been made available using QR Code:
Hoopa and Volcarion
Mew
Surf Pikachu
Shiny Diancie
Shiny Genesect
Shiny Jirachi
Shiny Meloetta
Shiny Chespin, Fennekin and Froakie
Some Event Pokemon that were previously released
NOTE: Players who have Pokemon through illegal means in their party at any level, can be susceptible for disqualification.