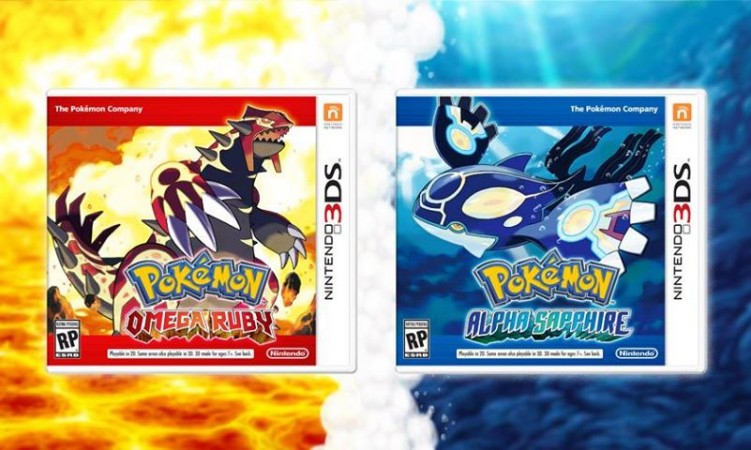 Pokemon Omega Ruby and Alpha Sapphire demo version will also be coming to North America in October after initial reports confirmed the news for PAL regions and Japan only.
Serebii tweet confirmed that North America will get the demo in October 2014.
Demo Version and How to Get Code?
In order to lay hands on the demo version of Pokemon Omega Ruby and Alpha Sapphire, players will have to get redeemable special code that is being distributed at various outlets in the region. North America players will have to wait for the code on 21 October when the Pokemon Company releases Pokemon Trainer Club newsletter.
Interested players have to sign up for Pokémon Trainer Club account and must make sure that they have opted in to receive marketing email messages. Players will have to sign up before 20 October 2014. They will be receiving mail from pokemon@email.pokemon.com.
What to Expect in Demo?
Players will reportedly be dropped into the Mossdeep City. They will be given a starter Pokemon of their choice (Grovyle, Combusken, or Marshtomp) and this starter Pokemon will be set to Level 35.
The demo will also have not yet revealed Mega Evolution. Players will be able to transfer this Mega Evolution Pokemon and other items to the main game after its launch. The demo will also be having unique gameplay too. Players will be able to play the demo as many times as they want. The demo will not have character customisations, but will have ability to re-battle trainers.
Different regions will get different locations: Europe will get Mega Glalie while Japan Mega Steelix.
2 New Mega Evolutions Revealed
Pokemon Omega Ruby and Alpha Sapphire will mark the debut of Mega Steelix and Mega Glalie. Mega Steelix is a Steel and Ground dual-type Pokemon and its special ability is Sand Force. Mega Glalie is an Ice-type Pokemon with its special ability to 'refrigerate.'
No New Mega Evolutions Patch for Pokemon X and Y
Game Freak has confirmed via a video interview that players expecting new Mega Evolution Pokemon to Pokemon X and Y from the upcoming, Pokemon Omega Ruby and Alpha Sapphire.
Many players were hoping that the two game might be connected eventually with a patch that might bring Primal Groudon and Primal Kyogre evolution.
Pokemon Omega Ruby and Alpha Sapphire will be released exclusively for Nintendo 3DS on 21 November 2014.