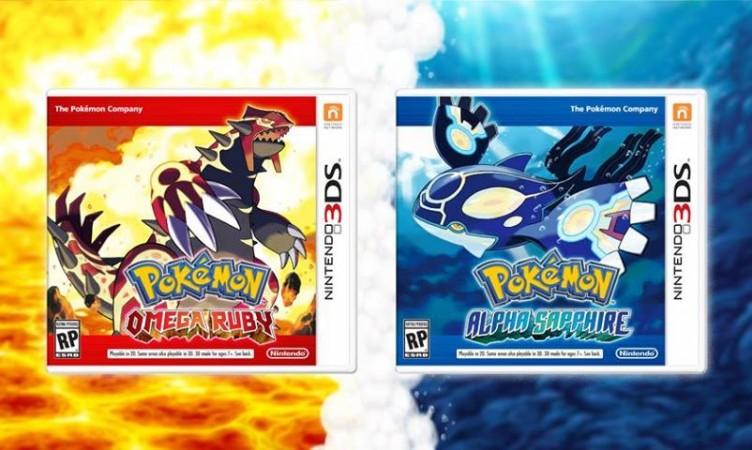 After a long gap, developer Game Freak's Pokemon Omega and Alpha Sapphire (Pokemon ORAS) has a new event to its players, Master Ball.
Serebii, a trusted Pokemon site, revealed that a new event for players of Pokemon ORAS, participating in one of the recent CoroCoro Challenge Battle Competition. The event is exclusively for Japan. The report noted that the special distribution has started, fetching players a Master Ball that can be received via Serial Code from the Pokemon Global Link.
The code's availability will only be till 11, January, 2016.
Pokemon ORAS was an instant hit following its release on 21, November, 2014 for Nintendo 3DS.
Pokemon Shuffle gets new events
There will be new events coming for the freemium mobile puzzle game, Pokemon Shuffle. Below are the new events:
Mega Absol event: Competing players who are on the top 50,000 in Japan, 20,000 in America or 12,000 in Europe will be getting Absolite, those who are on the top 10,000 in Japan, 3,800 in America or 2,400 in Europe will be rewarded with Mega Speedup and those in the top 70,000 in Japan, 27,000 in North America or 17,000 in Europe will be rewarded with two Attack Power. Other competing players will get a Jewel. This event is for players competing from 5 October to 12 October. The event will only be for Nintendo 3DS players.
Dialga stage: This is a returning event that will be available on both Nintendo 3DS and Mobile versions. The event will be available until 12 October on 3DS and on Mobile versions until 19 October.
Palkia stage: This event will be running until 19 October and will be available on both 3DS and Mobile versions.
Mega Charizard Y competitive stage for Mobile version: Pokemon Shuffle Mobile players who are within the 500,000 rankings will be rewarded with Charizardite Y. Competing players with higher ranking will get Attack Power and Mega Speedup. The rest who do not qualify will get a Jewel. The event will end on 12 October.