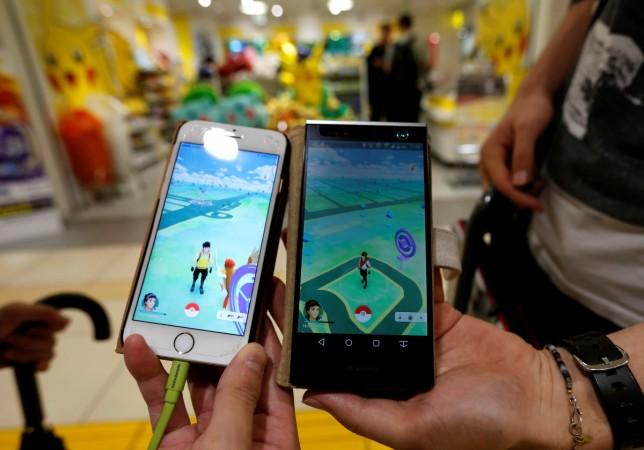 "Pokemon Go" may be the most popular mobile game with 75 million downloads in just 19 days, beating other games like Color Switch, Slither.io, Candy Crush Jelly Saga, Agar.io, and Piano Tiles 2, but it has its own share of problems. There are several instances of people getting into trouble while playing the game, as it requires gamers to walk around and catch virtual characters, and this may creates issues in countries like India and Vietnam.
Nintendo and Niantic's "Pokemon Go" a free augmented reality (AR) mobile phone game that lets players catch virtual characters in real life environment. It requires real-time geospatial technologies and Google's map data to play, and is currently available only for iOS and Android platforms.
After facing a ban in Iran over safety concerns, the game has run into trouble with the government of Vietnam. "Pokemon Go" has already been released in Vietnam along with several other Asian countries earlier this month but the local government has now banned gamers from certain areas.
The Information and Communications Ministry has said in a statement (via Reuters) that gamers shouldn't play near the areas of offices of the Communist Party, the state, the military and national defense sites and other restricted areas."
The news doesn't come as a surprise, as Cambodia has already banned "Pokemon Go" in places like the prison, and Thailand is also reportedly planning to restrict it in the Royal Palace grounds, temples and hospitals.
The "Pokemon Go" banning virus appears to be continuing to spread as a PIL has been filed in India to ban its release. A PIL filed in the Gujarat high court has sought a ban on the game citing a possible chaos after its release in the country. The new happening has cast doubts on the reports of its possible release in India this month.
It was earlier reported that China was skeptic if the U.S. and Japan would use the game to spy on its military bases and other sensitive facilities, but that was cleared with its release in Hong Kong. South Korea is one country that restricts uncensored map data from overseas but the game requires Google's map data to play. So, chances of releasing the game in the country are bleak at the moment.