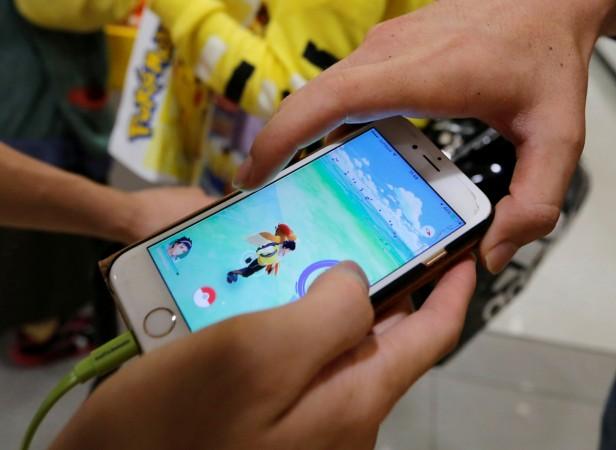 "Pokemon Go" has been making waves across the globe ever since it was released almost a month ago. The augmented reality mobile game has been released only in 37 countries so far, leaving gamers in several countries disappointed.
Hordes of people resorted to downloading APK files illegally despite possible malware threat. It made the makers of the game to geo-block the file downloading in Asian and South American regions.
The game developed by Nintendo and Niantic is expected to be released in India very soon, as it has been added to the server list and has been marked "Unblocked" in geo-block status. For now, gamers in the country are playing the game using VPN (Virtual Private Networks) after access to APK files was blocked.
However, it is advisable to wait for official launch of "Pokemon Go" as downloading fake apps in the guise of the game from third party sites can cause serious problem. The Computer Emergency Response Team of India (CERT-In) has said in an advisory that fake apps can give full access of the victim's device to the attacker, install various side loaded apps along with the installation of the "Pokemon Go", give more permissions than required, and risk to corporate network if a compromised device is connected to it.
"It has been observed that fake Pokemon Go malicious apps are available on third party websites for download," warned CERT-In. "There are various fake versions of the app available. All of them are pretending to be the genuine version of the Pokemon Go app and allow users to access up to level 5 in the game. Some fake versions of Pokemon Go are lockscreen apps, some are embedded with malicious Remote Access Tool (RAT) called as Droidjack for Android."
It may be mentioned that researchers at antivirus provider Eset have had earlier said that a few fake apps, including Guide & Cheats for Pokemon Go, Pokemon GO Ultimate, and Install Pokemongo had made their way into Google Play, posing a threat to gullible gamers. It said that the fake app can automatically lock the screen of the devices.
"Pokemon Go" is currently available only for iOS and Android platforms, but it is expected to come to Windows phones soon. The free augmented reality (AR) mobile phone game lets players catch virtual characters in real life environment.