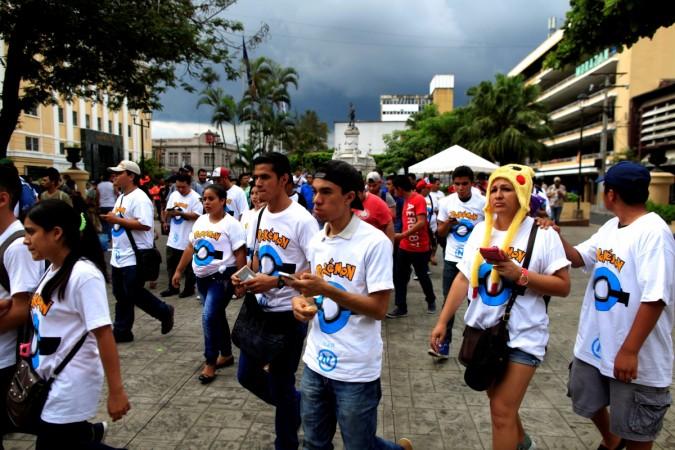 "Pokemon Go," the AR mobile game from Niantic that became an overnight international sensation, has received a new update for both iOS and Android versions of the game.
Niantic's new update, 1.3.0 for iOS and 0.33.0 for Android, brings certain important fixes to the game.
The new update adds a dialogue reminder and additional confirmation to make sure players are not playing the game while driving. This update intends to restrict players from playing the game while they are behind the wheels. This update has been prompted after reports emerged of player negligence.
Taiwan has reported of highest traffic offences, with up to 349 of them being fined for playing the game while driving.
This prompted its premier, Lin Chuan, to issue a warning on the Facebook page saying: "Catch the rare creatures, but don't let accidents catch up with you!"
The new feature from Niantic will be welcomed by traffic authorities around the world if not by its players.
Nearby feature being tested
Niantic also revealed that it is testing a new Nearby feature and players need not be worried if they see a variation of the Nearby Pokemon UI.
Players have been complaining about the throw accuracy since the last update, so this update adds improvements that will improve the throw accuracy of the ball.
The updates to both versions also bring fixes to issues and bugs.
Here are the full patch notes of the update:
Added a dialog to remind Trainers that they should not play while travelling above a certain speed. Trainers must confirm they are not driving in order to continue playing.
Made improvements to the accuracy of a curveball throw
Fixed a bug that prevented "Nice," "Great," and "Excellent" Poke Ball throws from awarding the appropriate XP bonuses.
Fixed achievements showing incorrect Medal icons.
Enabled the ability for Trainers to change their nickname one time. Please choose your new nickname wisely.
Resolved issues with the battery saver mode on iOS and re-enabled the feature.
Added visuals of Team Leaders Candela, Blanche, and Spark.
We're currently testing a variation of the "Nearby Pokemon" feature with a subset of users. During this period you may see some variation in the nearby Pokémon UI.
Minor text fixes
The game is currently live in 75 countries in the world with India, Nepal, Pakistan, Bangladesh, Maldives and China yet to receive the game. Recently 15 countries from South East Asia and Oceania received "Pokemon Go."