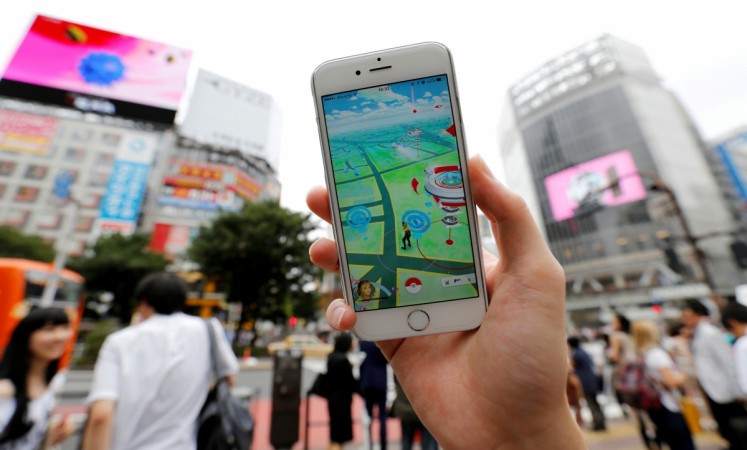 Latest international sensation Pokemon Go, developed by Nintendo and Niantic, is different from all other mobile phone games as it requires players to physically move around to catch virtual characters in real life environment. Most people may find playing the game outdoors exciting, despite possible dangers attached to it, but some will still feel like playing the game within the four walls of their rooms.
For those who can't stand people loitering around in the streets and neighbourhood, with their eyes on their phone screens to catch Pokemon, but still want to try out what the craze is about, can play it in the comfort of their rooms. Owners of Apple's iPhones running jailbroken iOS 9.3.3 can install a Pokemon Go hack that lets you travel without actually moving.
A phone has to be jailbroken to enjoy the cheat. Once the hack is installed, your character can be moved with the help of a joystick or by tapping the screen of your mobile phone.
There is another option that gives access to Google Maps. A small image appears on the left of the screen when your character walks near a Pokemon. Just a tap on the image will make your character walk towards it to collect. To not let other players know how you are catching the Pokemon, there is a button to disable it.
Will you be banned for cheating? Well, there are possibilities but very little chance of that to happen. Hacks that requires teleporting of your character from one location to another instantly are banned. However, the new hack that run on jailbroken iPhones, lets the player walk from place to place with the help of a joystick instead of teleporting instantly like in the case of some hacks. So, you are very unlikely to be banned for cheating on the game.
This Pokemon Go map cheat and hack is available only for iOS devices. The detailed procedure has been shared in a video by iCrackUriDevice on YouTube.
Pokemon Go is a free (in-app purchases required for enhancements) augmented reality (AR) mobile game for iOS and Android platforms (Windows also expected to get it). It has been released in 37 countries so far, and is expected to reach about 200 countries eventually.