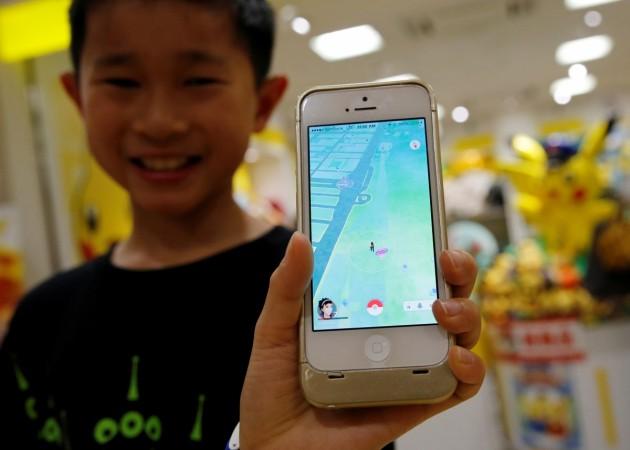 UPDATE: 5:30 p.m. IST- Niantic Labs has released a new "Pokemon Go" v1.1.1 update to iOS devices. It weighs arround 99MB in size and is said to bring performance improvements and also correct link for app upgrade.
Original story:
"Pokemon Go"-makers Niantic Labs and Nintendo released a major update to augmented-reality game (both Android v0.31.0 and iOS 1.1.0 versions) last weekend.
Soon after the roll-out, some users, especially those who updated "Pokemon Go" on their iOS devices, complained that the AR-game gets stuck in the middle and after they tried to re-login to the game, they receive a message "wrong login details" and were asked to create a new account.
Many users flocked to social media sites to pan the company for the bug-riddled update. Now, Niantic Labs has released an official statement acknowledging the new "Pokemon Go" firmware affecting iOS users, but assured that the gameplay progression data is not lost and is safe.
Read more: 'Pokemon Go' iOS bug details
"In the Pokémon GO update version 1.1.0 (build 31.0), we updated our Google Account login system and as a result, may have inadvertently created another Pokémon GO account by logging in with a different Google email address than the one originally used for the game," Niantic Labs said in a statement.
Niantic Labs has also detailed the trouble shooting procedure to fix the trainer login issue.
If iOS users have inadvertently created a new "Pokemon Go" account by unintentionally signing in with a different Google account; for instance, via Safari web browser on your iOS device, please follow the steps below:
Either uninstall and reinstall the "Pokemon GO" app or sign out of your account: "Pokemon Go">>Main Menu>>Settings>>Sign Out [NOTE: Users may need to sign out of their account twice to ensure proper log out before signing back in with your correct account.]
Open "Pokemon Go" and select the Google login method.
Users will be redirected to the Safari web browser to complete the login process.
Review the email address listed in the top right corner of the page. Ensure that the Google account presented is the same email address used when you originally created your "Pokemon Go" account.
If the email address does not match the email address used to create your "Pokemon Go" account, please sign out of Google and log back in with the appropriate account.
Touch the "Allow" button and users will be redirected back to the "Pokemon Go" app.