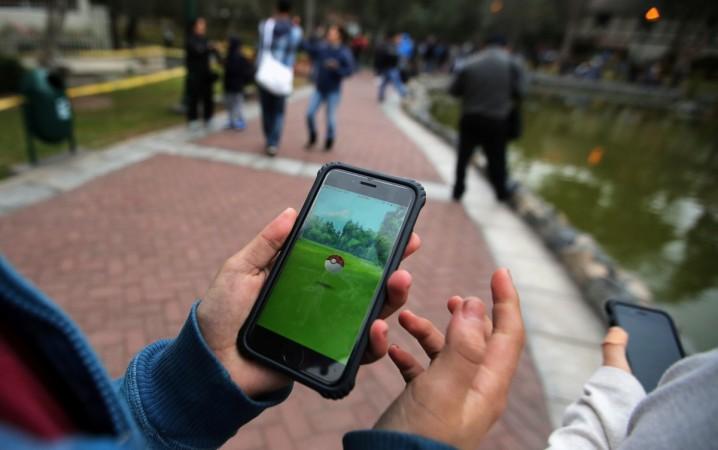 Amid rumours about Niantic's plans to release Gen 2 Pokemon Go, new details have emerged about the developer's immediate plans. Players of the popular AR-based mobile game in the United States are about to get treated with a new update, which will make those coffee dates and gatherings at Starbucks more exciting.
Promotional posters by Starbucks were leaked online describing the nature of its partnership with Niantic in bringing the game to the popular chain of coffee shops. As per the documents, published by Reddit user alturrisi, most of the Starbucks stores in the US will turn into a PokeStop or a gym. This will engage players during their leisure time at the coffee shops.
Read: Pokemon Go release date in India, China, South Korea: Will it come only after the craze is completely over?
In addition, the Redditor said there will be new creatures added to the game as a part of the new update, which will roll out to the users on Thursday, December 8. Players can also unlock a special Pokemon Go Frappuccino Blended Crème beverage, which contains raspberry and blackberry, from any participating store within the app.
But what about those who are not hit by Pokemon Go fever? In a staff Q&A card, it is mentioned clearly that "customers are not required to play the game before ordering the Pokemon Go Frappuccino." The cost of a Grande is $4.95 and it comes in a pink strawberry shade (sadly not the Pikachu yellow). The drinks will be available while supplies last.
What's unclear is whether this partnership between Starbucks and Niantic is permanent. The latest news comes on the heels of a largely-anticipated release of Gen 2 Pokemon Go, which is also scheduled to kick off on December 8. It is possible the partnership with Starbucks is a promotion leading up to the major event. But it is just a possibility. We'll know for sure on Thursday.
While all these updates are making their way to the game, Niantic has been oddly silent about its plans to launch the game in India. As it appears the game's popularity is slowly fading away after an unofficial gateway allowed the people in the country access the game for a brief moment.