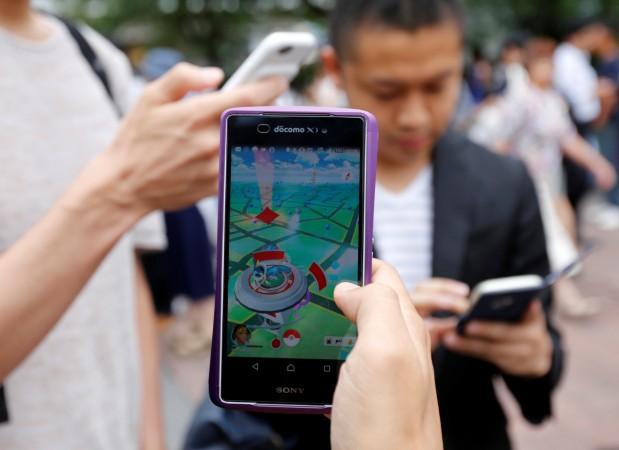 Hong Kong has become the second Asian country to receive "Pokemon Go" after Japan. Niantic's AR mobile game was out in Hong Kong on July 25.
Niantic took to Twitter to announce its Hong Kong roll out. The game was released at 11:30 a.m. local time. Currently the game is available on iOS and Android devices.
Below are some of the essentials to download and play the game.
Apart from Hong Kong, the game is currently available in 37 countries, including the U.S., U.K., Japan, Australia and France.
Hong Kong Reddit users have reported that the servers have been stable and players have not faced any glitches or delays following the release. Due to the huge hype, many of the players have come outside their homes to play the game.
Unlike Japan, Hong Kong does not feature any sponsored locations from McDonald's. Players are also reporting of finding several Lure Modules in the city. Hong Kong players will find a lot of Zubats, thanks to it being an urban city.
Also, not all the Ingress Portals in Hong Kong have been converted to PokeStops; only certain select locations have been converted to PokeStop. The city features a high density of PokeStops, some are at very close proximity. Some players have reported that they can access PokeStop without having to move from their desk!
The Hong Kong version too has the 3-step bug glitch, a glitch seen in other countries too.
The Gyms in Hong Kong are already taken by players who geo spoofed. It is occupied by players with Pokemon that are 1500 CP and more.
Here are the PokeShop prices:
100 Coins - 8HKD
550 Coins - 38HKD
1200 Coins - 78HKD
2500 Coins - 158HKD
5200 Coins - 318HKD
14500 Coins - 788HKD
Players also need to keep a look out for Farfetch'd, which is Asia continent specific Pokemon.
Hong Kong players have also revealed that the Central Harbourfront is filled with PokeStop and water-based Pokemon, with each pier having its own PokeStop. Here are some of the Rare Pokemon that players have been able to find:
Magicarps are abundant near the Star Ferry/Hong Kong Maritime Museum with three to four of them being a common sight. Magicarp can evolve into the Gyarados. You need to catch 100 Magicarps to evolve a Gyarados, so catch as many as possible.
Dratini – Spotted near the piers and Shing Mun River.
Squirtle – Spotted near IFC.
Other that have been spotted include Psyduck, Tentacool and Zubat
Unlike the Harbourfront, Hong Kong Park has a different set of Pokemon. The Pokemon found here is largely grass Pokemon. Here are a few that have been spotted:
Weedle – Great for evolving and gaining XP
Eevee – Evolves into the Vaporeon
Slowpoke – Evolves into Slowbro. It is a great gym defender
Other that have been spotted include Abra, Nidoran and Jigglypuff