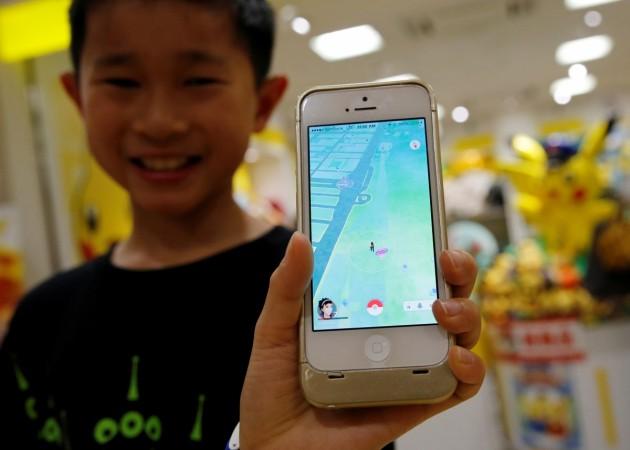 Sensational AR mobile game, "Pokemon Go" is known for its popularity and craze that had players gripped. But there have been many weird news stories that has surrounded its release.
There have been instances where people have tried to make money illegally by making gullible players, victims of scams. One such instance was when a malware (that controlled the victim's device) was detected in some APK files, compromising the security of the victim's phone. Similarly, Reddit users at the Silph Road have reported of a phishing scam that rides on the recent Niantic bans being issued to players for indulging in cheating.
This particular phishing scheme sends emails directly to people and asks them to fill a form to repeal the bans. The post revealed that these mails were being sent to Yahoo and other accounts (non-Gmail).
Several other Redditors have also revealed of such fake emails from tricksters. Players have been cautioned about such scams.
"Pokemon Go" players are not new to weird stories (like the instance when a player found a dead body or a players being mugged) that has surrounded the game, since it released initially on July 6.
Here is a temporary fix to Grimer bug
A temporary fix has been found to the Grimer bug, that would result in game crashes when players transfer or evolve Pokemon Grimer.
Reddit post notes that players need to do the following to avoid the crash:
Go to the Pokedex and go to the entry of Pokemon Paras.
Players now need to click on Paras and observe his Pokedex entry, and stay in the Pokedex entries.
Now, they must start slowly swiping left and continue it. They must allow the Pokemon animation of each entry to load for few minutes. Eventually the Grimer's entry too shows up without crashing.
After this, head to the Grimer in the Pokemon list. Players will be able to transfer or evolve them.
Players must note that this may not work for all. Moreover this is a temporary fix and the bug might come back once players restart the game.
100% accurate Pokeball glitch
"Pokemon Go" reportedly features a Pokeball glitch which allows players to throw Pokeball accurately without taking into consideration distance of the Pokemon.
In order to exploit the glitch, players need to place their fingers at the bottom left hand corner of the screen and then they have to flick straight up like throwing a Pokeball.
The Reddit post assures players that the Pokeball always hits the target. This glitch cannot be used for curve balls and will be handy to conserve Pokeballs.
It must be noted that this is not a "foolproof" glitch and is reportedly consistent if players speed down.