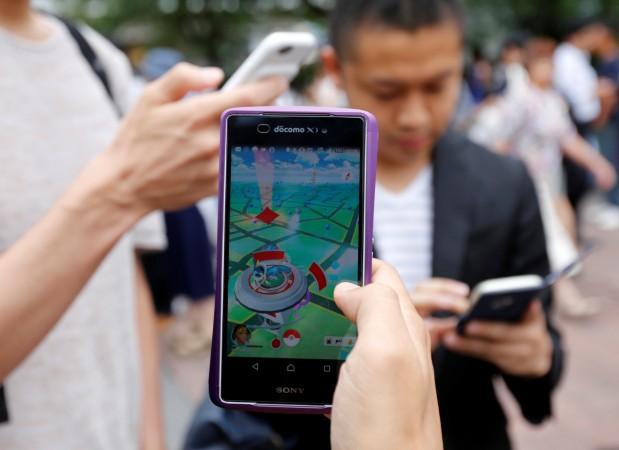 "Pokemon Go," the sensational AR mobile game from Niantic is now without any tracking feature.
The company removed the three-step display or the three paw print in the nearby tab following a recent update to both the iOS and Android version of the game over the weekend.
Niantic also shut down third party and fan-made apps like PokeVision and PokeRadar, which were assisting players in tracking and locating Pokemon.
Following the removal of paw prints, the company did not add anything in place of it. The official post from Niantic revealed that it is working on the game's release in other countries and hence is unable to reply to the posts and emails from players.
Unlike other mainstream gaming companies which interact with its players on a regular basis, Niantic does not have such a setup yet. The company has not clarified how players have to track Pokemon after the removal of the three-step display.
Several players took to the game due to tracking apps like PokeVision and PokeRadar, as they provided players with spawn locations of some of the rare Pokemon.
Another reason why players preferred using these third party apps is due to a bug in the three-step feature, which did not show the paw prints, no matter how close players went near the Pokemon.
Now, without the paw prints, players might as well be going in circles as they do not have any Pokemon indicator.
Though it has been argued that PokeVision and PokeRadar would lead to "cheating," it was helping players in catching Pokemon they wanted. Gaming blog, GameSpot also noted that the tracking/locator apps added a social component as players would all jump to places where a particular Pokemon was seen.
Players are awaiting further instructions from the company as to how they are supposed to track without the tracking feature.
Meanwhile, several gaming blogs reported that the "Pokemon Go" app score in iOS App Store has plummeted after it emerged that Niantic would take action against third party apps and removed the tracking app.
Some reports have complained that Niantic has been amazingly silent on this issue. Pokemon Go subreddit reveals that several players have been unhappy with Niantic's recent action.
But even if currently the game might look broken, Niantic might be working on a plan to include a tracking feature. So players might have to wait and watch further developments from the company and what it might have to offer.