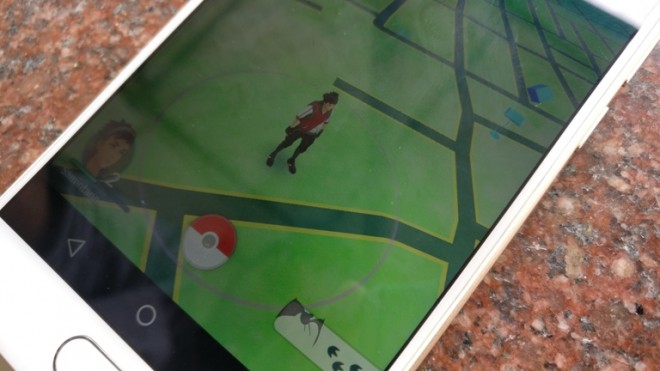 Curiosity kills the cat. Gamers around the world, who are in haste to install the latest sensation Pokemon Go, can get into trouble, as there are several fake apps that have made their way into the Google Play. These apps can harm a device, including locking the screen after installation.
Pokemon Go is an augmented reality mobile game released in the United States, Australia and New Zealand on July 6. The popular game has been released in more countries like the UK, Germany, Portugal, Spain, and Italy, and is expected to spread to as many as 200 markets in the future.
Gamers around the world are crazy about the Pokemon Go, but researchers at antivirus provider Eset have claimed that a few fake apps, including Guide & Cheats for Pokemon Go, Pokemon GO Ultimate, and Install Pokemongo made their way into Google Play, posing threat to gullible gamers.
The report said that Pokemon GO Ultimate is the most dangerous of the three apps as it automatically locks the screen of devices that installs it. Users have to unlock their handsets and restart by removing the battery or through Android Device Manager.
"Pokemon Go Ultimate is the first observation on Google Play of lockscreen functionality being successfully used in a fake app. As its ultimate functionality is clicking on porn ads, it's not truly damaging. But as for its lockscreen functionality, it'd only take adding a ransom message to create the first lockscreen ransomware on Google Play," said Lukas Stefanko, ESET Malware Researcher in a statement.
The app runs the background without the notice of the user, leading to clicking of porn advertisements unknowingly, which can cause embarrassment. To delete the app, users have to go to Settings -> Application manager -> PI Network and uninstall it manually.
"Pokemon GO is such an appealing game that despite of all the warnings by security experts, users tend to accept the risks and download anything to catch all the Pokemon," said Stefanko.
The aforementioned apps have now been removed from Google Play but there are chances of other fake apps sneaking in again. So, here are safety measures gamers can follow before installing Pokemon Go (suggested by Eset security experts):
- download only from reputable sources
- check user reviews, focusing on negative comments (it may be noted that even positive ones can be fabricated)
- read the app's terms and conditions, focus on what permissions they require
- use a quality mobile security solution to have all your apps scanned