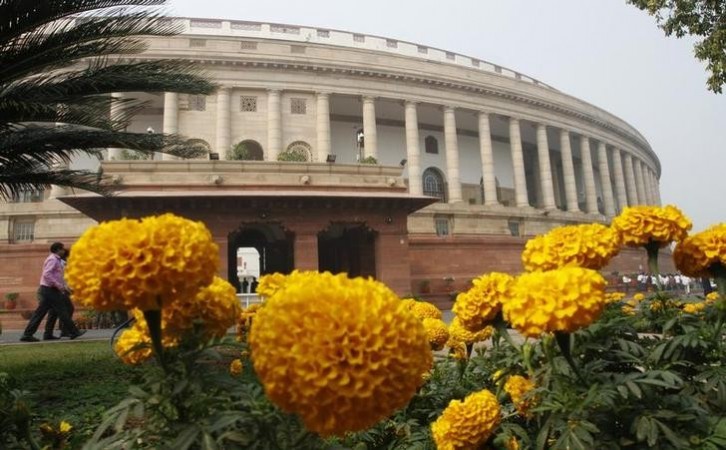 The BJP government appears to be leaving no stone unturned to wipe out all traces of the former United Progressive Alliance government.
While some party members have been asking for the resignation of governors appointed by the UPA government, the Prime Minister's Office (PMO) has now put on hold appointment of personal secretaries to ministers, most likely to decide whether to continue with officials who had worked with the previous government.
The PMO has held appointments of private secretaries to ministers such as Home Minister Rajnath Singh and Human Resource Development Minister Smriti Irani, according to NDTV.
Eight ministers are reportedly likely to be affected, as they had their own choices for appointing their private secretaries. For example, Singh is reported to have wanted IPS officer Alok Singh as his secretary, but because the latter had worked for former External Affairs Minister Salman Khurshid, the appointment may not be probable.
The PMO's concern may be rooted in the fact that personal secretaries get direct access to important files and are privy to internal policy decisions of the government.
The decision to hold the appointments is seen to have been issued by the Department of Personnel and Training (DoPT), which wants the appointment of a minister's personal staff be cleared by the Appointments Committee of the Cabinet (ACC), reported PTI.
Apart from Alok Singh, appointment of secretaries for other ministers, such as Abhinav Kumar for Minister of State for Home Kiren Rijiju, and Rajesh Kumar for Minister of State for External Affairs VK Singh seems to be doubtful.
While Abhinav Kumar had worked with Congress leader Shashi Tharoor, Rajesh Kumar has worked as a private secretary with Cabinet minister Chandresh Kumari Katoch.
Other ministers who will also have to let go of their private secretaries include Parliamentary Affairs Minister Venkaiah Naidu and Minority Affairs Minister Najma Heptulla, among others.
The decision comes not long after Prime Minister Narendra Modi had asked his ministers to choose their staff carefully.
However, government officials said that it was the UPA government that had laid down a rule that the personal staff of a minister cannot be on deputation longer than five years, according to the NDTV report.