After the Supreme Court revoked all 122 telecoms licences, the Bharatiya Janata Party (BJP) demanded the resignation of Prime Minister Manmohan Singh on moral grounds.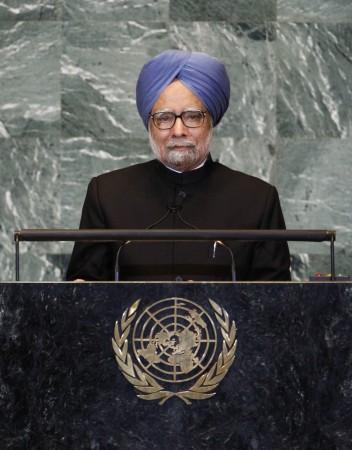 The BJP leaders said that the Prime Minister should step down over the 2G spectrum scam that cost Rs 1.76 lakh crore to the exchequer.
BJP president Nitin Gadkari has demanded the resignation of the PM, alleging that he has no moral right to continue in office following the Supreme Court ruling that revoked all 122 telecoms licences. He also questioned why P Chidambaram is not in jail when former Telecom Minister A Raja (who is currently in jail) has given an affidavit that then Finance Minister Chidambaram gave him the nod to take the final decision.
Gujarat Chief Minister Narendra Modi also said that Prime Minister Manmohan Singh should resign following the verdict of the Supreme Court. He added that the PM should break his silence and step down.
The Supreme Court on Thursday embarrassed the government by revoking all 122 telecoms licences issued under 2008 sale. The sales of licences below the market prices is said to have cost the exchequer up to $36 billion in lost revenues.