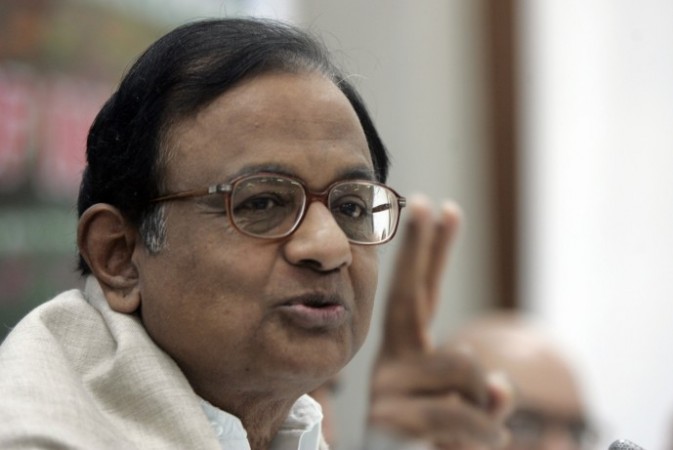 Prime Minister Manmohan Singh is likely to retain incumbent Home Minister P Chidambaram as head of the Finance Ministry, sources said.
A cabinet reshuffle may take place by Friday, wherein Chidambaram is expected to get the Finance portfolio. Sources suggested that Power Minister Sushil Kumar Shinde is likely to get the Home Ministry portfolio.
The Union Finance Minister post was left vacant since the departure of Pranab Mukherjee after he was nominated by the UPA government for the President post. At present, Manmohan Singh is overseeing the Finance Ministry.
Sources said that the Prime Minister wants to hand over the Finance Ministry to the right person at the earliest as the department requires full time attention for making effective decisions. Political circles revealed that Chidambaram is strongly recommended to fill in Pranab's shoes, considering that he was a favourite amongst many ministers for the post.
Shinde stands a chance of becoming the new Union Home Minister. However, sources said that he is also considered by the UPA for the Lok Sabha post as leader. As of now, there is no indication of a major reshuffle.
The said cabinet reshuffle was on the cards following the Presidential poll which took place this month. However, the reshuffle was indefinitely delayed due to high political drama between National Congress Party and Congress-led UPA.
In the present circumstance, the UPA government may not find any better leader to head the Finance Ministry than Chidambaram, provided that he had twice held the Finance portfolio. He was given the key cabinet portfolio of Finance in 1996 and again in 2004.
In Nov 2008, Chidambaram was shifted to lead the Union Home Ministry following the resignation of Shivraj Patil.
Patil quit the Home Minister post after he was criticized for not effectively dealing with terror attacks in the country. During his time in the home ministry a string of terror attacks struck the nation, with Patil eventually rendering his resignation following the 2008 Mumbai terrorist attacks.