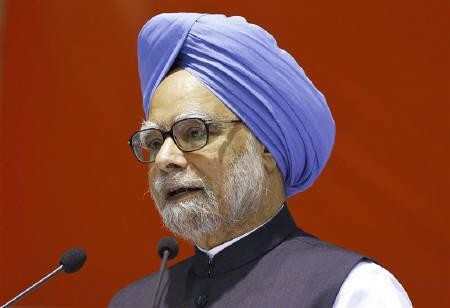 A day after Union Minister Sushil kumar Shinde spoke about the misuse of cyber space for terror activity, Prime Minister Manmohan Singh on Saturday raised his concerns on the same.
Addressing the annual conference of state police chiefs in New Delhi, Manmohan Singh said social media poses new challenge to the security of the country.
"The use of bulk SMSes and social media to aggravate the communal situation is a new challenge that the recent disturbances have thrown before us. We need to fully understand how these new media are used by miscreants. We also need to devise strategies to counter the propaganda that is carried out by these new means. Any measure to control the use of such media must be carefully weighed against the need for the freedom to express and communicate," said the Prime Minister.
Last month, rumour mongers caused communal uneasiness among the people from North-East staying in different parts of the country by spreading false rumours online and through threatening SMSes, leading to mass exodus of Northeastern people from several cities. It was reported that about 30,000 from North-East left Bangalore.
Singh said "the flight of people belonging to the North-East has further strained the communal situation in the country, which was already showing some signs of deterioration, particularly in the states of Uttar Pradesh, Madhya Pradesh, Maharashtra, Karnataka and Kerala."
Singh said that the cops and the intelligence Bureau need to strategize many plans to counter the issues raised by the new means of communication. He added that the government is preparing a new cyber security structure to prevent the threats to cyber security.