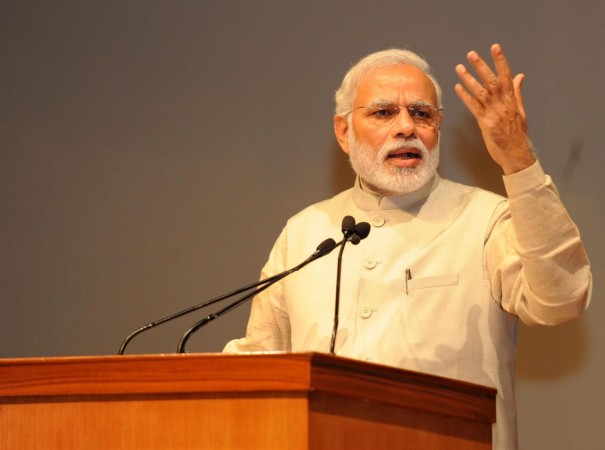 The canteen staff of the Parliament was taken by surprise when Prime Minister Narendra Modi casually strolled in to the canteen along with three other MPs for lunch on Monday afternoon.
According to Zee News, Modi walked into Room number 70, which houses the canteen in the premises of the Parliament, and had his lunch there. As the PM arrived in the canteen, the staff was overwhelmed and jittery and ushered him to a table. They asked him what he would prefer for lunch, to which Modi said that he would eat whatever was available at that time.
The Prime Minister was served a veg thali that included sarson ka saag, aloo subji, rajma, rice, roti and curd. After completing the sumptuous lunch, the PM paid Rs 29 for the meal.
While having lunch, Modi chatted with the other MPs who were present in the canteen with him.
As per The Times of India, the PM wrote a message in the canteen's visitor register which read "Anndata sukhi bhava".