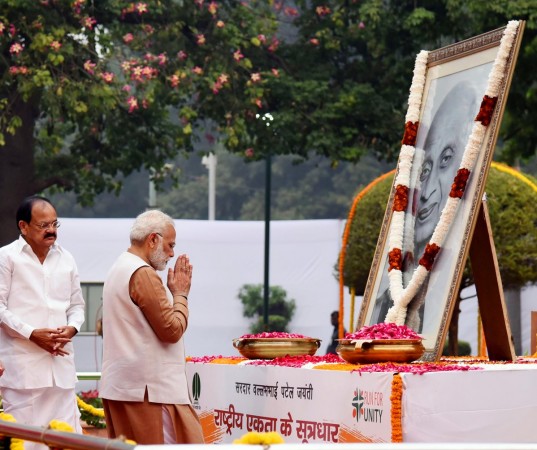 Prime Minister Narendra Modi on Tuesday, criticised the Congress for "ignoring the contributions" of freedom fighter and first deputy prime minister of India Sardar Vallabhbhai Patel and to "belittle" his legacy. He was addressing the public before flagging off 'Run for Unity' organised to commemorate the 142nd birth anniversary of Sardar Vallabhbhai Patel at Delhi's Dhyan Chand Stadium.
Oct 31 to be celebrated as "Rashtriya Ekta Diwas": Prakash Javadekar
He described the run covering 1.5 km as the nation's bid to honour dream of one India. "India is a country full of diversity. 'Unity in Diversity' is our speciality," said Modi addressing a massive gathering assembled at the stadium on the birth anniversary of the first deputy prime minister.
Modi takes a swipe at Congress
However, the PM did not let go the chance to take a jibe at the previous Congress governments.
Without naming any party, Modi said that the previous governments ignored Patel's legacy and his contributions to unite the country.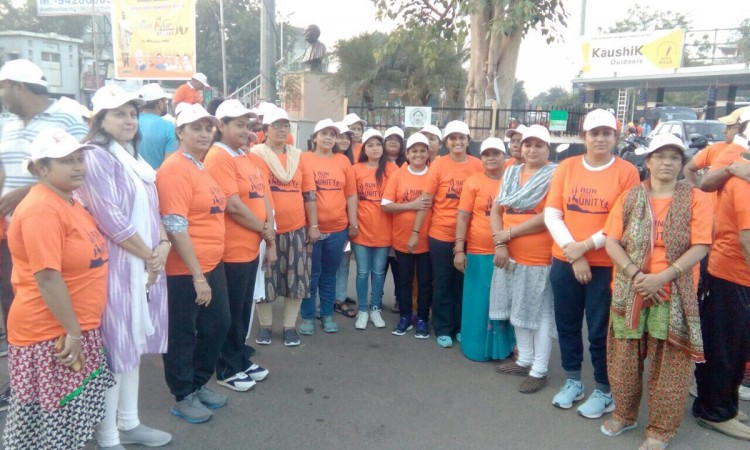 "People earlier tried their best to ensure that the contribution of Sardar Patel was forgotten and diminished," said Modi. Despite those attempts, India did not forget Patel, he added.
"But the people and the youth of India respects him and his contribution towards the building of our nation," the PM said.
"We remember Sardar Patel on his birth anniversary. We are proud of his contribution to India before we attained freedom and during the early years after we became independent," he added while praising Patel, who is also known as the Iron Man of India.
However, this is not the first time Modi has taken a swipe at Congress for belittling Gujarati stalwarts including Sardar Patel.
Rashtriya Ekta Diwas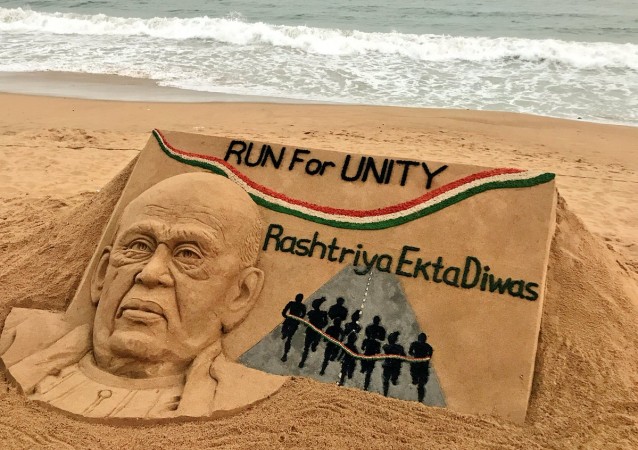 In fact, during his address at the Dhyan Chand stadium, Modi recalled Patel's contributions to India.
"Using his skills, and determination Sardar Patel saved India from the problems that emerged soon after Partition. He ensured India did not remain split into small princely states. The country that Patel has given, retaining its unity is the responsibility of all Indians," asserted Modi.
"Therefore, all generations should know how he maintained that unity. We are celebrating his birth anniversary as 'Rashtriya Ekta Diwas'," he added.
After coming to power in 2014, Modi government decided to observe October 31, the birthday of Patel as Rashtriya Ekta Diwas (National Unity Day).