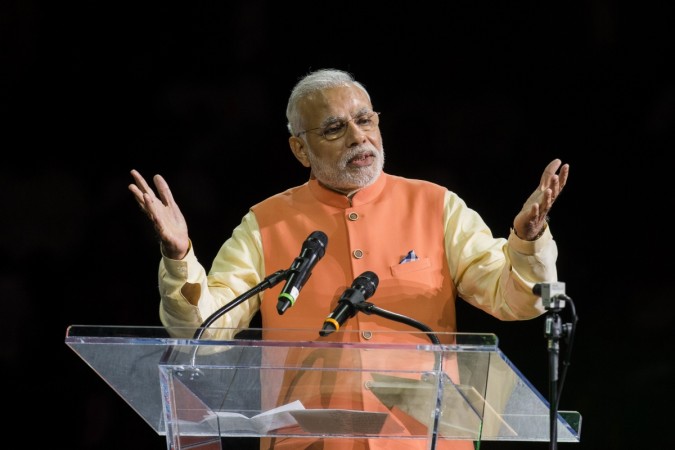 India is witnessing one of the worst ceasefire violations by Pakistan since the 2003 ceasefire, but Prime Minister Narendra Modi seems to be more focused on campaigning for his party ahead of assembly elections in Maharashtra, thus drawing ire from the Opposition and other parties.
Since the indiscriminate firing began on Sunday night, which left five civilians dead, there has been no respite for residents living across the border as Pakistan continued to target civilian areas.
However, over the last three days, as guns blazed along the border, Modi has been busy making one speech after another in the villages of Maharashtra to get votes for the Bharatiya Janata Party, which is now contesting alone after its split with the Shiv Sena.
The Sena has taken up the issue in its latest editorial in its mouthpiece Saamna.
"Modiji, Maharashtra politics can wait, it is time to respond to Pakistan," the Uddhav Thackeray-led party said.
Mocking Modi's "56 inch chest" rhetoric from his campaigns, Sena said "Is a 56 inch chest required to protect the country or teach Pak a lesson?"
Modi's silence on the burning Kashmir ceasefire violations has also been criticised by the Congress.
"It is unfortunate that civilians are being killed. But our Prime Minister is neither tweeting about it nor mentioning it in his election speeches now. Why is he silent?," Congress spokesperson Shakeel Ahmed was quoted saying by NDTV.
Modi who usually takes to Twitter to talk about his government's initiatives has not mentioned the cross border violations since they intensified on Monday. Many of his tweets have instead focused on Maharashtra politics and the upcoming polls.
Twitterati also brought up the issue.
While PAK Army is hunting our civilians 56"Chest PM Modi is busy hunting votes with all lies in his treasure http://t.co/gdUETsjkpc Achedin

— Sreedhar (@sreedharanath) October 8, 2014
Modi ji's priorities are both obvious and politically sound: politics first, governance when time permits. — SonaliRanade (@sonaliranade) October 8, 2014