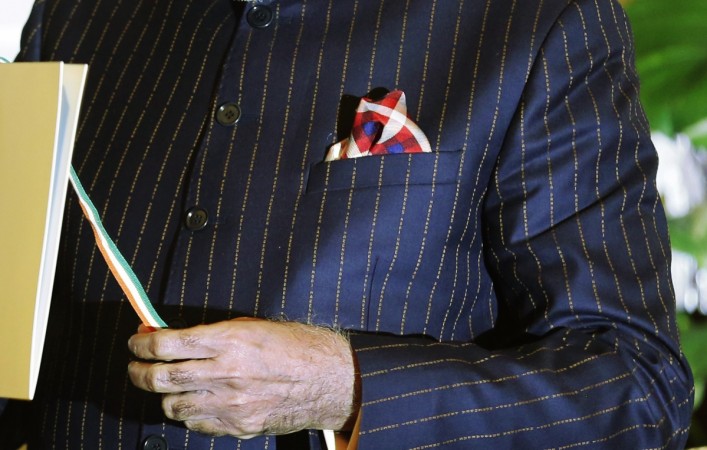 Prime Minister Narendra Modi is known for much more than just politics. Modi's trademarked bandhgala suit with his name stitched in pinstripes may soon be out for auction as part a fund-raising initiative.
As per the reports of Hindustan Times, a few ministerial colleagues have suggested this idea to Modi to give his suit to an NGO for auction and the fund received from it could be used for the Swachh Bharat Abhiyan.
The suit is likely to be given out to an NGO for auction to be held in Varanasi, the Prime Minister's constituency. The suit is estimated to be worth around a few lakh rupees.
The pin-stripe suit came under the media scanner during US President Barack Obama's visit to India on Republic Day. The PM's choice of dressing was highly appreciated by many stylists while a few opponent leaders brickbatted Modi for indulging in expensive dressing.
Congress vice-president Rahul Gandhi hit out on Modi for wearing the expensive suit during one of the rallies in the Delhi election campaign.
Modi is known to have donated his entire salary towards the education of girls while he was the chief minister of Gujarat. He is also noted for raising about ₹19 crore by auctioning thousands of gifts for the Gujarat government.
Pro-Modi critics feel that if Modi gives away the suit for auction, it would stop the opponent leaders from criticising him on his expensive dressing sense.