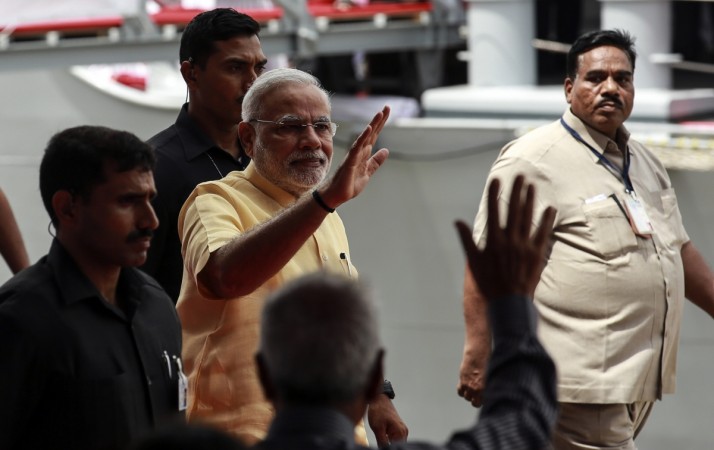 In a major disappointment, hundreds of patients at the All India Institute of Medical Sciences (AIIMS) in Delhi were left fuming on Sunday, while Prime Minister Narendra Modi spent hours in the hospital for his first routine eye and heart checkup.
Although Modi arrived at AIIMS only around 8.30 am, the PM's special security and the state police's security wing blocked off a section of the hospital since 5am, causing inconvenience to the patients and and their attendants.
According to Hindustan Times, a 70-year-old woman in "great pain" was not allowed inside, despite pleading with the security personnel, positioned in and around the hospital.
"Bhaiyya main aatankwadi nahi hoon; aap check kar lo. Maine doctor ko dikhana hai, main takleef mein hoon (I'm not a terrorist, you may frisk me. I have to see a doctor, I'm in great pain)," the woman pleaded in vain.
Even the metro station and several shops in Ansari Nagar, the area where AIIMS is situated, was shut down for around six hours, till Modi left the hospital.
The security not only barred entry to the staff and patients visiting RP Eye Centre and Cardio-Neuro Sciences Centre with appointments, but also to the families of patients, not allowing them to bring in food etc.
"Patients with appointments and patients without identity cards were not allowed to enter the eye and heart centres. Even staff was not allowed inside till 8am. They were finally allowed in only after extensive frisking. It has never happened before," the report quoted a doctor.
The hospital's lifts and escalators were also stopped to ensure Modi's safety, which caused great inconvenience to the patients visiting other medical centres in the hospital as well.
"My mother (a patient) can't walk properly, much less climb stairs. She was feeling sick while coming out of the metro station because she had to climb stairs. It's a good number of stairs at the AIIMS exit," Pratap Singh said.
The PM left AIIMS around 1.45pm. As Modi's visit reportedly came unannounced, the patients were left in limbo for several hours.
"Nobody informed us about the delay. We were given appointment for 9am but these security people said come after an hour. Doesn't the PM know how difficult it is to get a date in AIIMS? God knows when I will get the next date," Narayani Devi, a patient from Moradabad, Uttar Pradesh said.
Hundreds of patients come to Delhi almost daily for checkups at AIIMS. Modi's security not only caused inconvenience to the patients from Delhi but also to those visiting from other parts of the nation.