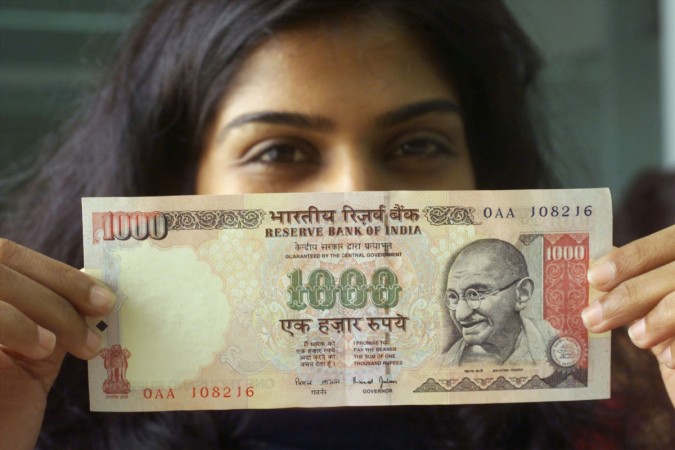 Prime Minister Narendra Modi seems to leave no stone unturned in promoting his 'Make In India' campaign. The latest is his ....to print Indian currency notes using Indian paper and ink.
"Today we are celebrating 80 years of Reserve Bank of India (RBI). Can we not fix a date...that on any specific date, whatever currency is being printed, paper will be Indian and ink will also be Indian," Modi said at the 80th anniversary celebrations of the RBI, The Economic Times reported.
He brought out a strange irony: Mahatma Gandhi fought for swadeshi, but his photo appears on currency printed on imported paper.
India imports paper and ink needed to print currency notes mainly from countries such as Germany, Japan and the UK, according to the RBI.
The central bank spends about 40 percentof the total cost to print 2,000 crore currency notes annually, on paper and ink imports.
RBI Deputy Governor S S Mundra said work on a factory manufacturing currency paper was in advanced stages and the country would soon have notes printed on Indian paper.
Experts say that use of domestic paper and ink to print notes would be helpful in controlling the menace of fake currency.