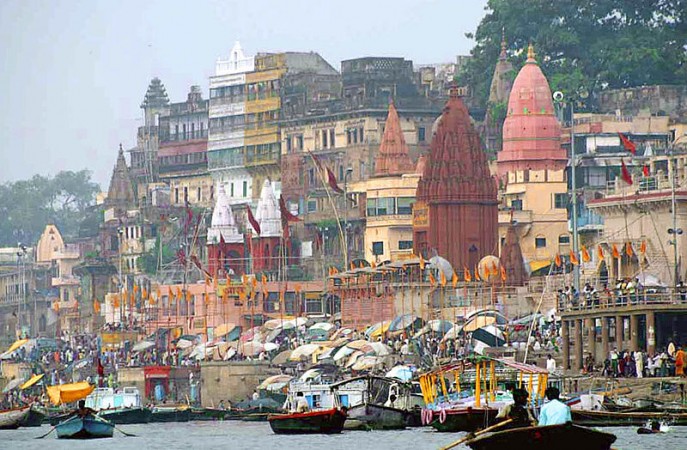 Prime Minister Narendra Modi landed in his parliamentary constituency of Varanasi in Uttar Pradesh on Friday. The PM is here on a two-day visit, his first since being elected from the seat in the May general elections.
On top of Modi's agenda during his visit was the adoption of a village as part of the Saansad Adarsh Gram Yojana.
Modi adopted the Jayapur village as part of the MP scheme and said that "Jayapur is adopting me, not the other way around".
Under the scheme, Modi has asked all law-makers to adopt one village from their constituencies as "a model village" by 2016.
The Prime Minister also laid the foundation stone of a trade facilitation centre for weavers in Varanasi.
The textile sector generates maximum employment after agriculture, Modi said on Friday.
"After agriculture, if there is a sector generating maximum employment, it is textiles," said Modi.
Speaking at an event, Modi said that Varanasi has "a very special place" in his heart.
Uttar Pradesh Chief Minister Akhilesh Yadav received Modi at the Babatpur airport along with Governor Ram Naik, and senior officials.
During his sojourn, Modi will meet a group of intellectuals, garland the statue of Banaras Hindu University founder Madan Mohan Malviya, lay the foundation stone of a ₹200-crore textile designing institute and meet BJP workers.
Modi will also visit the ashram of Mata Anandmayi.
(With inputs from IANS)