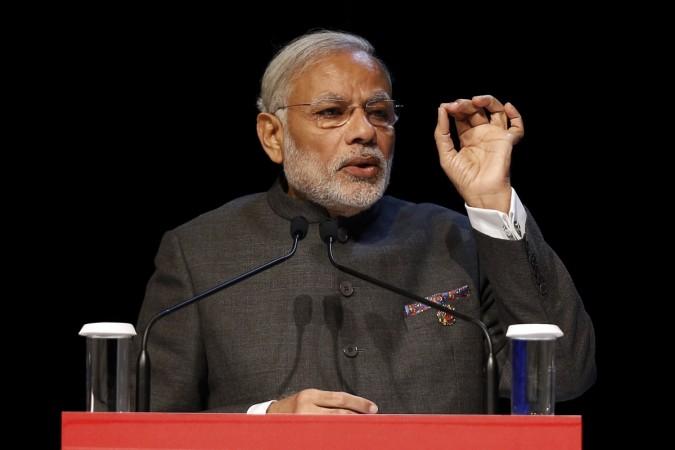 Prime Minister Narendra Modi is likely to visit the Himalayan shrine of Kedarnath, dedicated to Lord Shiva, in Uttarakhand on the occasion of Diwali on November 7.
According to reports, PM will review the progress of reconstruction and development projects during his visit to the shrine and offer prayers at the temple. It would be his second visit to the Himalayan shrine in almost a year.
He had laid the foundation stone for five infrastructure development projects during his visit to Kedarnath in October last year before the closing of portals of the temple.
His reported itinerary may also include meeting with ITBP personnel guarding the border with China during his visit.
Since BJP voted to power in Centre after 2014 Lok Sabha polls, Prime Minister Narendra Modi always opted for a different place to celebrate Diwali. He was in Siachen in 2014, Punjab border in 2015, Himachal Pradesh in 2016 and Gurez in Jammu and Kashmir last year on the occasion of the festival of lights.
On the other hand, Defence Minister Nirmala Sitharaman is all set to celebrate Diwali with troops in Arunachal Pradesh's Upper Dibang Valley district.
Defence Ministry took Twitter to confirm her visit to "Continuing the tradition of celebrating Diwali with the families of our soldiers, Smt @nsitharaman will celebrate Diwali this year at Dinjan (Assam), Andra La-Omkar and Anini (Arunachal Pradesh)."
According to an official, a delegation comprising Sitharaman, Eastern Army Commander and other senior officials will be informed about the defence preparedness and infrastructure improvements by the Army in the region.
Meeting with families of fallen soldiers, troops in Andra La-Omkar and Anini on Wednesday and an aerial survey of the region are among part of her scheduled visit.
Sitharaman visited strategically important tri-services command at Port Blair, Andaman and Nicobar islands on the occasion of Diwali last year. She celebrated the festival with the families of tri-services personnel.
Continuing the tradition of celebrating Diwali with the families of our soldiers, Smt @nsitharaman will celebrate Diwali this year at Dinjan (Assam), Andra La-Omkar and Anini (Arunachal Pradesh). https://t.co/ahbmvhICmf

— Raksha Mantri (@DefenceMinIndia) November 5, 2018