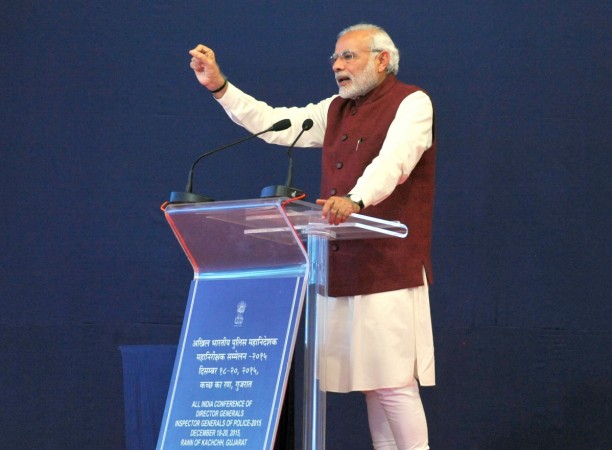 Update: Prime Minister Narendra Modi on Thursday unveiled the pilot launch of e-NAM -- the e-trading platform for the National Agriculture Market. Starting April 14, 21 mandis from 8 States have joined e-NAM.
Speaking at the launch, the prime minister called for a change in the sector according to global requirements to make the agri products more profitable. He said this initiative will usher in transparency which will greatly benefit the farmers.
Original story:
India's farm commodities such as cereals, grains, vegetable and fruits may soon be available to bulk sellers and buyers online. The launch of the National Agriculture Market (NAM) initiative will help the country establish its first unified online marketplace for farm produce.
"On April 14, on the 125 birth anniversary of BR Ambedkar, Prime Minister Narendra Modi will launch the e-trading platform — NAM — which proposes to integrate 585 regulated wholesale market or agriculture produce market committees ( APMCs) under one electronic platform," Agriculture Minister Radha Mohan Singh said on Wednesday, as reported by the Economic Times.
The introduction of an electronic platform on Thursday is reported to integrate 21 regulated markets (or mandis) in eight states on a pilot project. It has also identified 12 commodities including chana (black gram), castor seed, paddy, wheat, maize, turmeric, onion, mustard, mahua flower, tamarind and shelling pea to be traded only on the e-platform henceforth, said Singh.
The eight states identified for the pilot project are Gujarat, Telangana, Rajasthan, Madhya Pradesh, Uttar Pradesh, Haryana, Jharkhand and Himachal Pradesh.
For a country where agriculture is primarily governed by state law, it could come as major shift in agri-business models.
With more than 7,000 mandis in the country at present, according to an Indian Express report, farmers currently are bound by state level agricultural produce market committee (APMC) laws that restrict sale of produce within the regulated market yards or mandis. License traders under each mandis too are expected to operate within these limits, thus restricting the farmers' universe of buyers to just the licensed traders.
NAM is expected to be a single electronic platform that would allow farmers to sell their crops to buyers across the country. The move would facilitate buyers such as large retailers, processors and exporters to connect to any mandi using the unified platform.
This will ensure farmers get competitive returns and consumers get stable prices and steady flow of supply, said the agriculture minister. "The national e-market platform will allow transparent sale transaction and price discovery of commodities," he said.
The existence of such an online market is also expected to reduce transaction cost, provide single license valid across all markets, and maintain quality standard with provision of quality testing and single point levy of market fees.