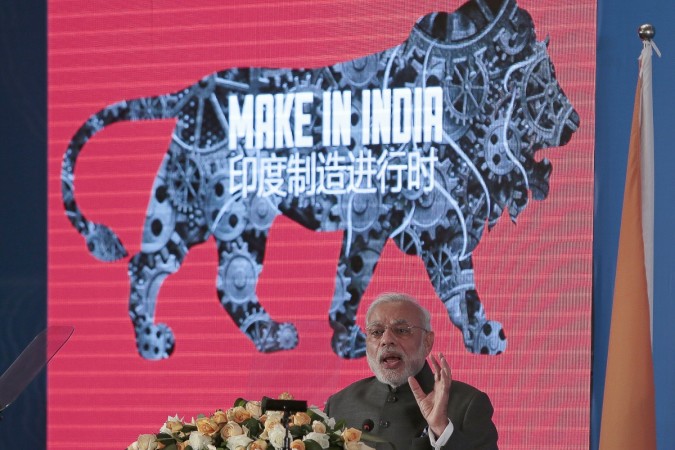 UPDATE: 11:44 IST: PM Modi inaugurated the Make in India centre in Mumbai.

Original Story:
Prime Minister Narendra Modi will be in Mumbai on Saturday to launch the "Make in India" week to take forward his initiative to encourage international companies to manufacture in India.
While he will launch the "Make in India" week at an event at NSCI, Worli, he will inaugurate the Make in India Centre at MMRDA Grounds, Bandra Kurla Complex in the presence of the prime ministers of Sweden and Finland.
"Make In India celebrates the achievements in the manufacturing sector and offers an insight into investment opportunities in India," Modi said on Twitter. The 'Make in India' week will "promote India as a preferred manufacturing destination globally." he said in a statement.
About 1,000 international companies and 8,000 Indian companies are set to participate in the exhibition. Industrial delegates from 78 countries, including government delegations from 64 countries, will attend the event, according to Hindustan Times.
Awards for "Best Manufacturer", "Best Innovator", and "Best Young Creator" will be given out at the event.
You can watch the 'Make in India' week inauguration live through the PMO YouTube channel below: