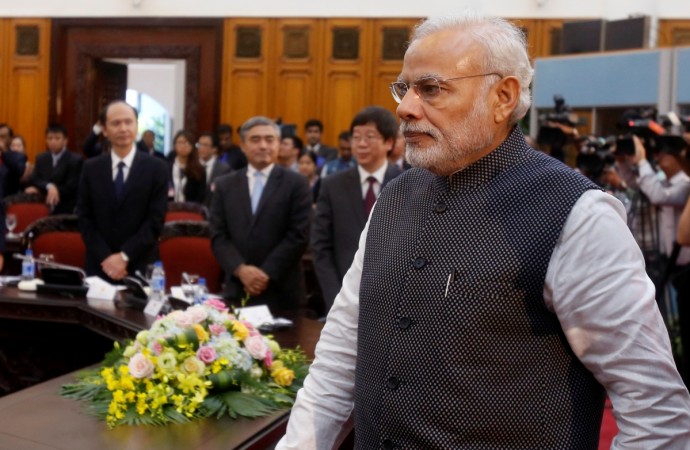 Prime Minister Narendra Modi will be inaugurating a war memorial called Shaurya Smarak at Arera Hills, Bhopal, on Friday. He will also be addressing veterans at the Shaurya Samman Sabha.
Madhra Pradesh Chief Minister Shivraj Singh Chouhan said that he always wanted a unique war memorial in the state. The memorial took around six years to built and the inauguration of the structure comes at a time when India is lauding its military for the surgical strike conducted against terrorists across the LoC.
"It is a matter of pride for Madhya Pradesh people that the Shaurya Smarak came up with the state government's efforts and the PM is going to inaugurate it. This will give a boost to the morale of not only the armed forces but also the citizens of the country," state BJP vice-president Vijesh Lunawat was quoted as saying by the Hindustan Times.
"Inauguration of the war memorial by the Prime Minister and his address to the ex-servicemen will boost the morale of army men. The state government has put in great efforts to acknowledge and underline the role and image of the armed forces," wing commander (retd) Arun Puri told HT.
The structure, built over 12 acres of land, includes a 62-foot Shaurya Stambh, an amphitheatre and galleries to display history of the armed forces.
The BJP has been attacked by opposition parties for using the surgical strike for political profit and the ruling party retaliated saying that the other parties were belittling the sacrifice of the armed forces. Many opposition parties also sought proof of the attack, which Pakistan denied having taken place.
After the inauguration, Modi will be flying to Goa for the Brics Summit.