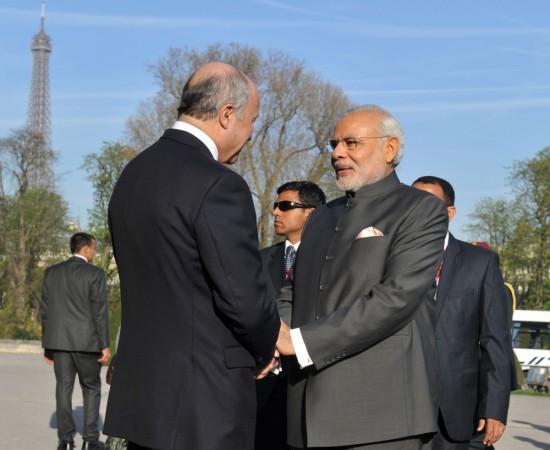 Prime Minister Narendra Modi addressed the United Nations Educational, Scientific and Cultural Organization (UNESCO) in Paris, France, on Friday during his nine-day trip to three nations.
Ahead of his address, the PM met the UNESCO Director General Irina Georgieva Bokova. During the meet, Bokova told Modi that his priorities resonate with UNESCO's goals.
Addressing UNESCO, Modi spoke about climate change and other social issues.
Strength of a nation is determined by the joined hands of every citizen; & real progress is measured through empowerment of the weakest-PM

— Syed Akbaruddin (@MEAIndia) April 10, 2015
The fault lines in our world are shifting from boundaries of nations into the web of our societies & the streets of our cities - PM — Syed Akbaruddin (@MEAIndia) April 10, 2015
Threats are changing from domination by states to destruction by groups - PM @narendra speaking @UNESCO

— Syed Akbaruddin (@MEAIndia) April 10, 2015
The emission reduction that we seek will be the natural outcome of how we live - PM @narendramodi on life style change & climate change — Syed Akbaruddin (@MEAIndia) April 10, 2015
After the address at UNESCO, Modi will go for a lunch hosted by the National Assembly, which will be followed with "Naav Pe Charcha" (chat on boat) with French President Francois Hollande. The boat will pass through several tourist spots on the banks of La Seine River, as per reports.
The "Naav Pe Charcha", which is in line with "Chai pe Charcha" that Modi had with US President Barack Obama, is said to be Hollande's initiative. The two leaders will have bilateral talks, including civil nuclear energy, defence, space and trade.
After his France visit, Modi will head to Germany and will conclude his nine-day tour in Canada.
Listen to Modi's Speech at UNESCO below: