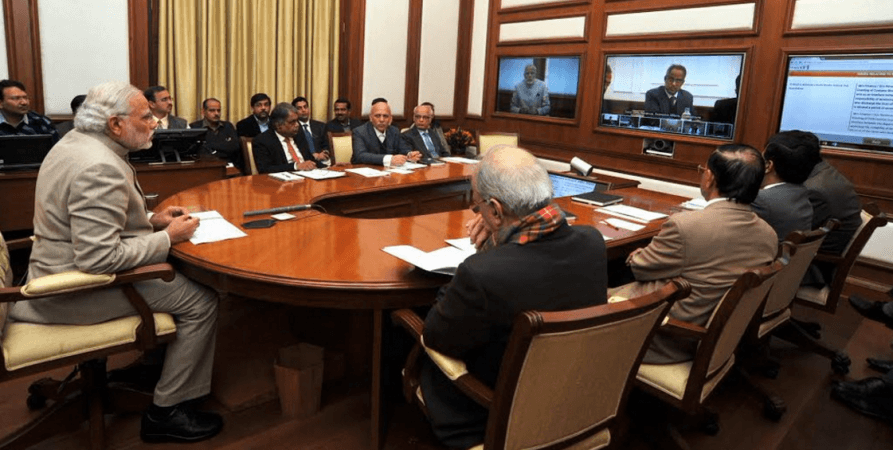 Prime Minister Narendra Modi has asked the Central departments to take punitive measures such as dismissals and pension cuts against officials who do not mend their ways despite repeated complaints by the public.
Modi issued the warning during his interaction with top officials of the Central government at the Pro-Active Governance and Timely Implementation (PRAGATI) session on Wednesday. He also told the departments to begin a grievance monitoring process.
"Though he (the PM) specifically asked the excise and customs department to identify and take action against such officials, he said the message is for all secretaries and chief secretaries," a secretary-ranked officer told the Times of India.
The Customs and Excise Department was pulled up after numerous complaints were registered against it by the public.
The prime minister also urged for speedier action in terms of setting up CCTVs to monitor public dealings of the Customs and Excise Department.
The Department of Personnel and Training (DoPT) charts out the rules according to which officers can be asked to leave prematurely in public interest. It also states that pension and other allowances can be refused to the employee if they are under disciplinary review and until they have been cleared.
The prime minister, who was heading a high-profile review meet, also took stock of the progress of the Mumbai Trans-Harbour Link, the Delhi-Mumbai Industrial Corridor (DMIC) and the Jal Marg Vikas Project, among other projects, in various states like Maharashtra, Haryana, Uttar Pradesh, Himachal Pradesh, Jharkhand, West Bengal, Odisha, Chhattisgarh, and Rajasthan, IANS reported.
During the high-profile meeting, Modi also reviewed the progress of national-level schemes including Ujjwal Discom Assurance Yojana (UDAY) and National Old Age Pension Scheme.