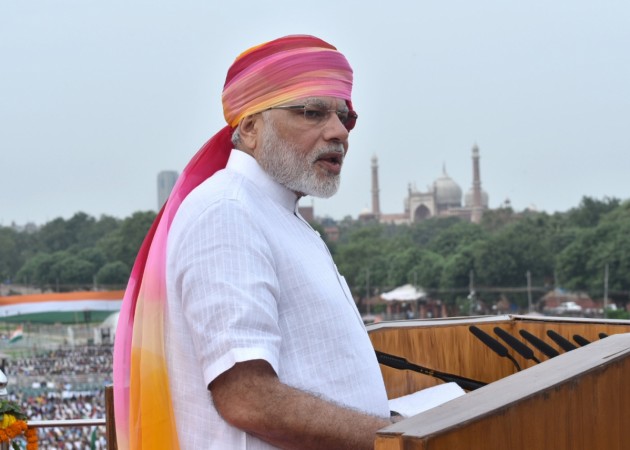 Prime Minister Narendra Modi is all set to deliver his fourth address on the occasion of Independence Day from the Red Fort in New Delhi on Tuesday, August 15.
The address, to be telecast live on Doordarshan and webcast on several channels, is expected to detail the plans Modi has for taking take India forward from its 71st Independence Day.
Like a few times before this, Modi has called for suggestions for his speech, like he does with his monthly Mann Ki Baat addresses.
Possible topics of conversation
At least three big reforms that Modi has enacted since the previous Independence Day are expected to find their way into the big speech.
The first of these is demonetisation. Modi had in one fell swoop declared Rs 500 and Rs 1,000 currency notes illegal in his announcement on November 8, resulting in a lot of problems for the masses.
The people, however, endured the hardships with a smile, believing that the corrupt were being brought to task. Modi will now have to present the report card on that measure and justify his claims with cold hard numbers.
The second big reform is GST, which many have complained has raised the prices of commodities above their affordability. The Prime Minister will have to deliver the goods once again on this one and show how the move has benefited or is benefiting the common man.
The third and possibly the most far-reaching reform is Aadhaar-linking to various government services and benefits, over which many people have expressed fears of compromising on privacy. Modi can be expected to clear some fears on that front.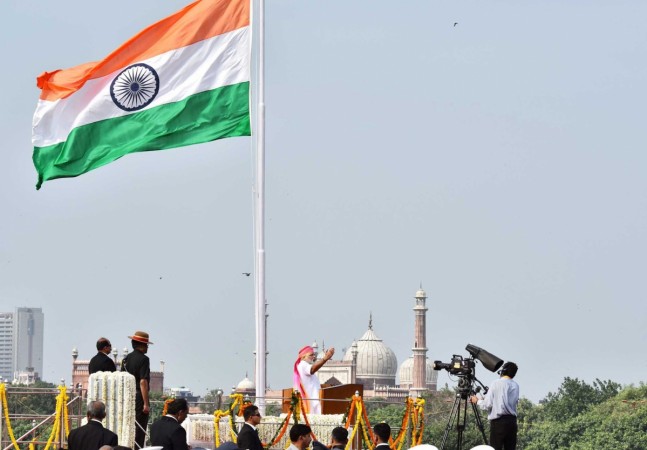 Where to watch live
Now, more than halfway into his current tenure, Modi will also start putting in place a strategy for reelection in 2019, and the start of that process may just be revealed when he speaks on Tuesday.
The speech will be telecast LIVE on Doordarshan, both on TV and on the Internet, from 6:30 am. The telecast will begin five minutes earlier — at 6:25 am.
Catch all the LIVE updates right HERE.
Watch the LIVE telecast of Modi's speech here: