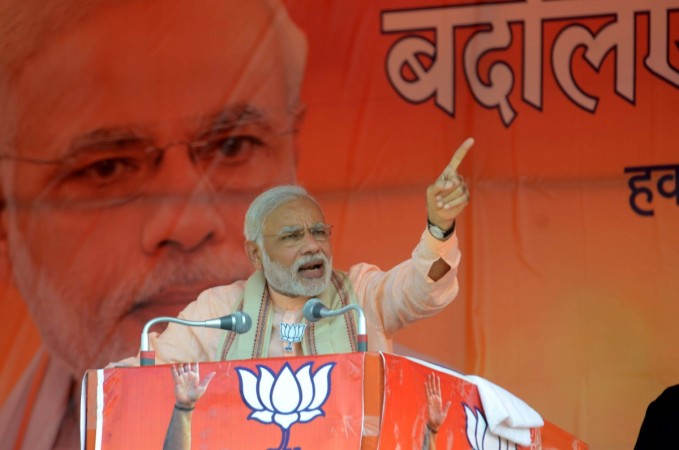 Prime Minister Narendra Modi on Friday called upon the voters to punish those who ruined Bihar, warning that the Grand Alliance will only bring back "Jungle Raj" to the state.
Modi attacked the Mahagathbandhan, or Grand Alliance -- comprising Congress, Janata Dal United (JDU) and Rashtriya Janata Dal (RJD) -- saying that rival parties have come together with an intention of consolidating power and not to help people and that the coalition is a "Mahaswarthbandhan", meaning an alliance of big political opportunism.
"The three parties who used to fight against each other, have come together. Why have they suddenly come together? They have come together only for power, and this is called opportunism of politics. They have ruled Bihar for 60 years and have ruined the state," Modi said at a rally in Sasaram in Rohtas district.
The prime minister remarked that RJD supremo Lalu Prasad will "remote control" the affairs in the state like a "Big Boss" if Mahagathbandhan comes to power.
"Ask Laluji why he is not contesting the election this time. He wants to run Bihar with a remote control and thinks he is the Big Boss," Modi said.
"The people who have turned Bihar into a Jungle Raj have the audacity to talk about it now. Vikas Raj is needed in Bihar to solve all its problems," he added.