To convince global investors that India is an attractive destination for investment, Prime Minister Narendra Modi assured top fund managers in New Delhi that his government is committed to a "fair, predictable and consistent tax system."
"I believe in a fair, predictable and consistent tax system, and in economic policies that will drive growth," he said.
He was speaking at a dinner hosted by him on Tuesday that was attended by about 20 fund managers, insurers and financial institutions who manage about $11 trillion in asssets globally.
The attendees included representatives from Abu Dhabi Investment Authority ($770 billion), Saudi Arabian Monetary Agency ($755 billion), Hong Kong Monetary Authority ($400 billion), Canadian Pension Plan Investment Board ($205 billion), Temasek ($175 billion) and Australian Government Future Fund ($95 billion.)
Other attendees included those from AIA Group, GIC Singapore, California State Teachers Retirement System, Ace Limited, APG and PSP Investment Board.
They were in India to attend the India Investor Summit organised by investment manager Blackrock.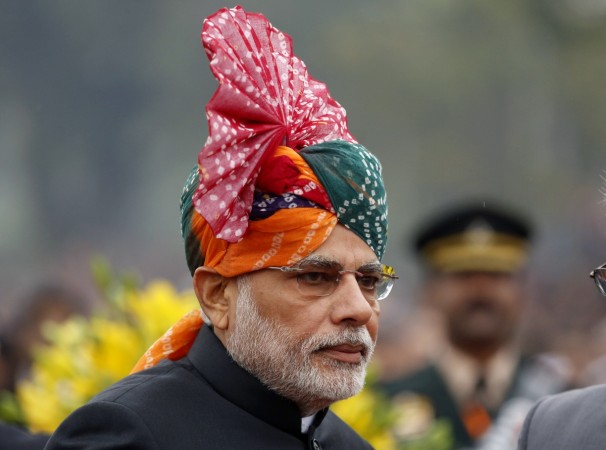 Modi also said that he believed in economic policies that will drive growth. In this regard, he referred to ensure affordable housing for all Indian households by 2022 and the need for expanding and upgrading India's infrastructure. These, he said, entail massive investments and provide huge growth opportunity to global investors.
Modi's colleagues Arun Jaitley, Suresh Prabhu, Piyush Goyal, Nitin Gadkari and Dharmendra Pradhan also attended the dinner.
During the meeting with Modi, BlackRock CEO Larry Fink had promised to visit the world's largest democracy with a set of investors to explore and study the investment opportunities presented by the country, read BusinessToday.
During his US trip last year, Modi held discussions on a one-on-one basis with top executives of many firms including IBM, BlackRock, Boeing, Goldman Sachs, KKR and GE. The objective was to sell India's growth story and the promise of a conducive business environment.