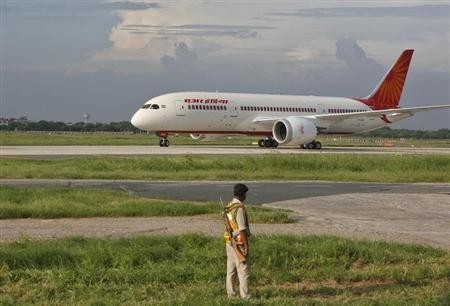 The Mumbai airport's new Terminal or T2 is set to finally be inaugurated by Prime Minister Manmohan Singh on Friday after a long wait of seven years.
Brilliant picture of T2 at night from @NotEnufBeer4me #travel pic.twitter.com/r2SETUP7zk

— Dublin Airport (@DublinAirport) January 10, 2014
Spread across an area of over 1400 acres, the rebuilding of Mumbai's congested Chhatrapati Shivaji International Airport cost more than ₹12,500 crores.
Ready to check in.Not ready to check out ! T2 is the most spectacular terminal ever! Neighbours' envy, India's pride. pic.twitter.com/3MBdi4CTub — Shobhaa De (@DeShobhaa) January 9, 2014
At one of India's busiest airports, the four-storey terminal has 188 check-in counters, 60 immigration counters for departing passengers, and 76 immigration counters for the arrival traffic.
Due to security purposes, the new terminal will keep a vigil at the annual 40 million passengers by at least 2300 CCTV cameras and 4100 public address speakers.
T-2 days Beautiful image of the Indian Flag at the New Mumbai international Airport T2. How majestic is this photo? pic.twitter.com/PcMhKKKl2h

— G V Keshav Reddy (@GVKjunior) January 8, 2014
T2, which will mostly cater to International flight traffic, also has a 9 level car park to accommodate 5,000 vehicles. To give a whiff of the Indian culture, the X-shaped terminal boasts of a three-kilometre-long art walk with a white peacock theme.
This is a copy of one of the papier mâché panels #T2 #Mumbai. Look out for the rest & tweet a pic if you can pic.twitter.com/Jj8UU2RnyK — Omar Abdullah (@abdullah_omar) January 9, 2014
Interestingly, the project was completed the same year as the assembly elections in the state, due in December.
The project is urgent for the ruling Congress in the Centre as it was crushed during the five state assembly polls last year in Madhya Pradesh, Rajasthan, Delhi, Chhattisgarh and Mizoram.