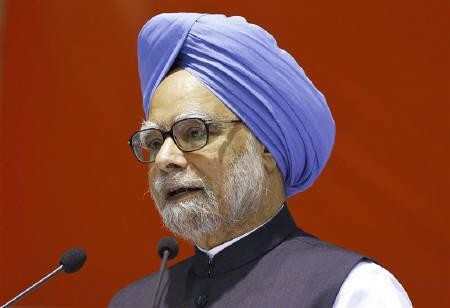 Prime Minister Manmohan Singh arrived in Cambodia on Sunday to attend the ASEAN and East Asia Summits, which will pave the way for India to take its relations with the 10-member bloc to a new level.
Singh will attend the 10th ASEAN-India Summit and the 7th East Asia Summit during his three-day visit to Phnom Penh, where he will meet with outgoing Chinese Premier Wen Jiabao and other world leaders, the Press Trust of India reported.
In his pre-departure statement, Singh said India's partnership with ASEAN is an important component of the 'Look East Policy.'
"This year marks the 20th anniversary of our dialogue partnership and 10th anniversary of Summit-level engagement with ASEAN," he said. "The Summit in Phnom Penh will give us an opportunity to preview and prepare an ambitious agenda for the Summit next month to take the India-ASEAN relationship to a new level."
"This year, we are preparing to launch the negotiations for a Regional Comprehensive Partnership among ASEAN and its FTA partners, including India. This is a giant step towards creation of an economic community in the region. This forum also serves as a useful platform for enhancing cooperation in the region and discussing regional security issues," he said.
Singh is expected to pitch for increased trade and investment between India and ASEAN. Having signed a Free Trade Agreement (FTA) in goods, both parties expect to conclude their ongoing negotiations on FTA regarding Services and Investment before the Summit on Nov 19.
US President Barack Obama will also be in Phnom Penh, though there haven't been any reports of a scheduled meeting between him and Singh.
The prime minister is accompanied by Foreign Secretary Ranjan Mathai and other senior officials.
To mark the 20th anniversary of India's dialogue partnership with ASEAN and the 10th anniversary of Summit-level engagement, India will host a special commemorative summit with the theme 'ASEAN-India Partnership for Peace and Shared Prosperity' in New Delhi on Dec 20-21, 2012.