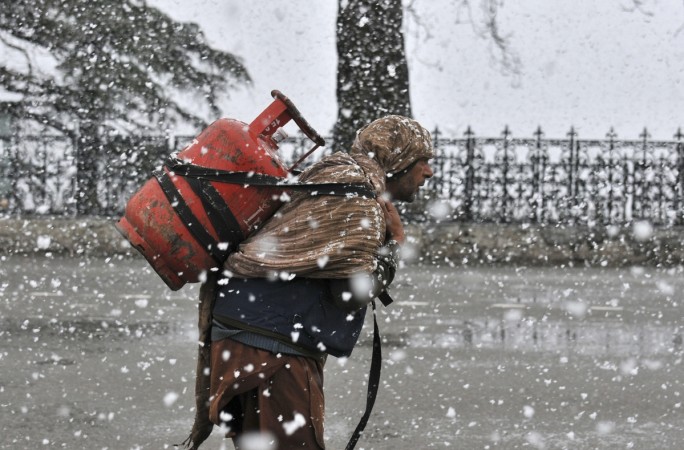 Prime Minister Narendra Modi plans to provide free LPG/cooking gas connections to women from the Below Poverty Line (BPL) households under a new scheme that will be launched on May 1. The GiveItUp campaign, which sought affluent Indians to give up subsidies for their gas connections, will now help poor households get their first gas connection under the Pradhan Mantri Ujjwala Yojana (PMUY).
Modi will launch the scheme at Ballia in Uttar Pradesh. PMUY has earmarked Rs. 8,000 crore to provide 5 crore free LPG connections to BPL families across India and plans to provide 1.5 crore connections in the first year of the implementation of the scheme.
It also provides for financial support of Rs. 1,600 for each LPG connection to every BPL household. The identification of eligible BPL families will be made in consultation with the governments of the states and the Union Territories, Pradhan said, according to the Hindu BusinessLine.
Since the official launch of the GiveItUp campaign in March 27, 2015, "1.13 crore people have given-up LPG subsidies and are buying cooking gas at market price," Dharmendra Pradhan, the Oil Minister, said on Friday. The move has helped the government save Rs. 1,080 crore a year at the current prices, reported the Mint. The money saved through the campaign has already helped 60 lakh connections to be given to the BPL families, added the minister.
The minister added that the country currently has 16.64 crore active LPG consumers, and requires 21 million tonne of liquefied petroleum gas every year. Giving up on subsidised LPG can help the government cut on its subsidy bill, which stood at Rs. 30,000 crore last year.
Also, in a consumer friendly measure the minister explained that any individual giving up the subsidy can come back and claim the subsidy after a year, if the fuel price shoots up in the coming months. "Majority of GiveItUp consumers belongs to middle class families, pensioners, teachers, etc. who were driven by an idea to help their needy fellow citizens," he emphasised.
Business Line reported that in the Budget 2016-17 Union Finance Minister Arun Jaitley had provided Rs 2,000 crore to provide deposit free LPG connections to 1.5 crore women belonging to the BPL families.