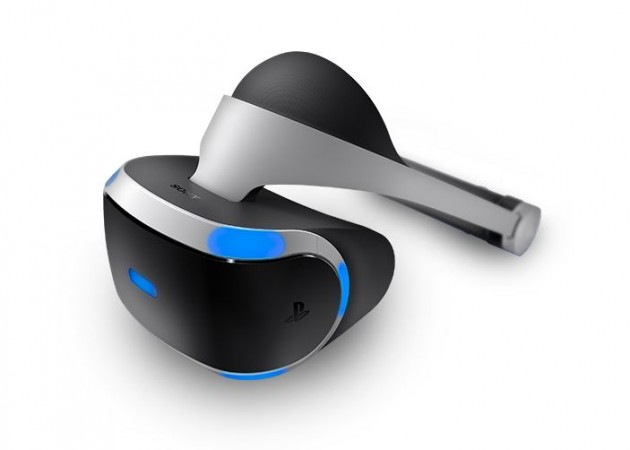 Sony has announced the release details and price of its new virtual reality (VR) headset, PlayStation VR, at the ongoing GDC 2016 in San Francisco. PlayStation VR is priced at $399 and will release in October 2016.
Andrew House, president and global CEO, said PlayStation VR provides a "transformative experience in gaming," and explained in a blog post the reason for the October release.
He said the company had to make time to see that the launch happens with a wide variety of content and an adequate supply of hardware.
The final consumer version of PlayStation VR will consist of the VR headset, HDMI's and earbuds.
House promised over 50 games during the headset's October 2016 launch to 2016 end. There are over 230 developers who are involved in content building and it includes both indie developers and big studio developers.
Sony also shared the technical specifications of the PlayStation VR (PlayStation):
| | |
| --- | --- |
| Display method | OLED |
| Panel size | 5.7 inches |
| Panel resolution | 1920 x RGB x 1080 (960 x RGB x 1080 per eye) |
| Refresh rate | 120Hz, 90Hz |
| Field of view | Approximately 100 degrees |
| Sensors | Accelerometer, gyroscope |
| Connection interface | HDMI, USB |
Some of the PlayStation VR games that were revealed on PlayStation website include:
RIGS Mechanized Combat League
EVE: Valkyrie
Battlezone
Robinson: The Journey
Wayward Sky
Headmaster
Superhypercube
Meanwhile, House also revealed that Playroom VR will be available for free for PlayStation VR at PlayStation Store when the headset launches. He promised that the Playroom VR will have six games that users can play with friends and family.
It must also be noted that PlayStation VR's pricing is the lowest in comparison to Oculus Rift that is priced at $599 (starting price) and HTC Vive priced at $799.