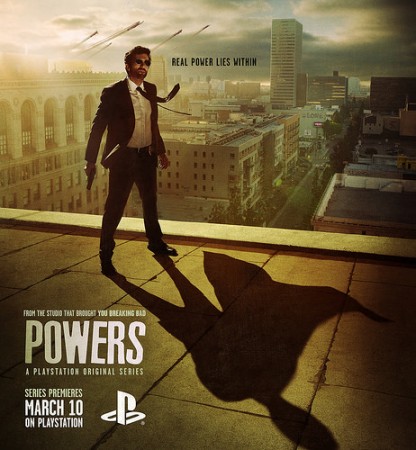 If you are a PlayStation owner, there's good news for you around the corner. According to reports, PlayStation's first-ever exclusive TV series, called "Powers", has finally received an official launch date of 10 March.
Spanning about 10 episodes, this new superhero show will star "District 9" actor Sharlto Copley. While the first three episodes of the show will be made available to watch immediately starting on 10 March, the remaining seven will launch weekly thereafter.
"I'm happy to report that production has wrapped on all 10 episodes of POWERS. Under the skillful hands of our showrunners Charlie Huston and Remi Aubuchon, our amazing directors, writers, cast and crew, the episodes are coming together beautifully," wrote Brian Michael Bendis, co-creator of the "Powers" comic books and executive producer of the show.
The company also stated that the pilot episode of the show will be made free for all PlayStation owners. However, the remaining episodes will be free to anyone with a PlayStation Plus subscription. The series also co-stars stand-up comedian and actor Eddie Izzard, Breaking Bad's Adam Godley and Star Trek: The Next Generation's Michelle Forbes.
"(We) will be updating you on all kinds of special surprises and giveaways," added Bendis. "...You can pick up a brand-new POWERS number one...its double-sized story for the regular price."
"Powers" is basically a mix of the traditional weekly police routine that has now been blended with a Heroes-styled plot focusing on humans who possess super powers. These super-powers can be both good and bad.
Check out the exclusive New York Comic-Con trailer for "Powers" below for more information.