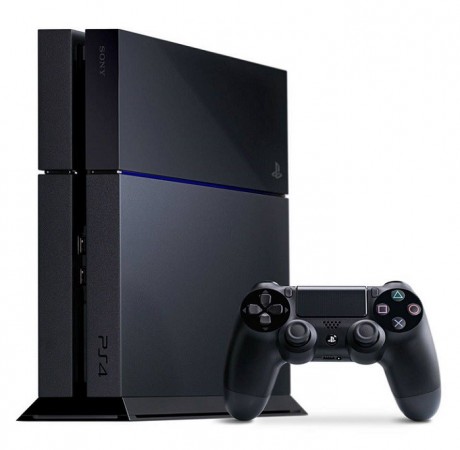 Sony has confirmed a new update that will be rolling out to PlayStation 4 soon. The update 2.50 for PS4 with codename, 'Yukimura' has relied mainly on the fan feedback. The company claimed that it will be implementing some of the features as requested by the community.
The company argued that the reason PS4 is "the most innovative and forward-thinking gaming console" in the market today was the result of the feedback from the fan community.
The new update for PS4 will bring in the Suspend/Resume feature that had been talked about during the unveiling of PS4 a couple of years ago. It explained that this feature will allow PS4 users to "jump in and out of their games faster than ever."
Previously, a leak had suggested that Sony will be implementing the Suspend/Resume option in its next update for PS4.
Below are some new features Sony wants PS4 users to check out when update 2.05 rolls out (PlayStation Blog):
Suspend/Resume option - This feature will enable players to get into the game any time they would want, they will have to "pick up DualShock 4 controller, hit the PS button and get right back into the action of your games." If they want to log off, they can just put the PS4 into Rest Mode. This will save a lot of time to the users.
Sub-account to master account upgrade - Players below 18 or sub-account holders will be able to upgrade to master account through their PS4. Upgrading will remove all the previous restriction with chat, usage of wallet and more. Upgrades can be made online.
Facebook friend search - The new update will enable players to connect to Facebook friends on PS4 using the linked account. They only have to search for Facebook friends who are also PSN members.
Remote Play and Share Play at 60 FPS - PS4 users will now be able to customise their Remote Play and Share Play frame rates. Players will be able to steam gameplay at 60 or 30 FPS using Remote Play and Share Play.
Accessibility Options - The new update will enhance PS4's accessibility options that includes text to speech, enlarged text, bolder fonts, higher contrast UI, zoom for displayed pictures, invert colours on screen and more. Further, users can now reassign buttons for DualShock 4.
Trophy Improvements - The system will take a screenshot automatically when users earn a Trophy. This will make it easier for sharing purposes. There will be more sorting options with the update.
Share Video Clips to Dailymotion - The update will allow PS4 users to directly upload to Dialymotion via DualShock 4's Share button.
PS Mobile for Android and Vita to be Shutdown
Sony Computer Entertainment Japan has announced that it will be discontinuing the PlayStation Mobile services for Android and Vita.
The store will be downing shutters on 15 July, 2015. But after 10 September, 2015, PlayStation Mobile users will be unable to "authenticate devices into the service or re-download purchased games," reported Siliconera.
SCE regrettably announce the discontinuation of the PlayStation®Mobile(PSM) Developer Program. http://t.co/Wh8938XSHT #psmdev

— PSM DevSupport (@PSMDevSupport) March 11, 2015
Sony also assured that PSM users can play games that were previously purchased. "End users may continue playing previously purchased PSM applications, provided that specific procedures are followed. We will notify end users of the necessary procedures separately," it said in a post on its Support page.
Meanwhile, Sony has announced that it will be launching PlayStation systems that include PlayStation 4 and PlayStation Vita in China starting from 20 March, 2015.
This comes after Sony delayed the release of PS4 and PS Vita that was stated to be out on 11 January, 2015. This also follows the lifting of the 10-year long ban on console sales in China. The Chinese government had stated that gaming consoles have the potential to harm chrildren's physical and mental development.